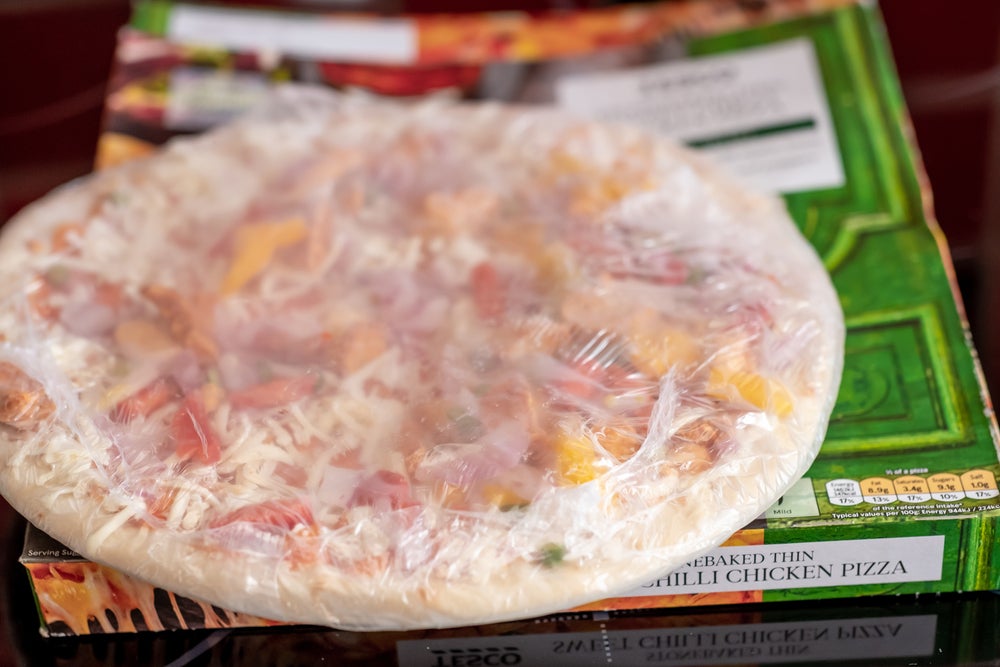 London-based market research company Technavio has released a report forecasting the growth of the global frozen pizza market from 2022 to 2027.
The study suggests that the market will grow by $6,386.08m during the forecast period, registering a compound annual growth rate (CAGR) of 5.5%.
The researchers also analyse the current market scenario, the latest trends and drivers and the overall market environment.
Regular frozen pizza segment to dominate market growth
According to the report, the market share growth by the regular frozen pizza segment will be significant for the overall market growth during the forecast period.
Regular frozen pizza contains pizza crust, pizza sauce and cheese as major ingredients. However, it lacks customisation options and is less expensive than premium and gourmet pizzas.
The affordable price of regular frozen pizza makes it a popular choice among consumers on a tight budget. As a result, the growth of the regular pizza segment is expected to increase during the forecast period.
Expansion of retail stores to drive market growth
According to the report, the expansion of retail stores offering frozen food is a major driver for the market growth of frozen pizzas.
The report notes that supermarkets, hypermarkets and speciality stores are becoming more prevalent worldwide (a phenomenon noted by other sources) and frozen foods, including frozen pizzas, are becoming more readily available to consumers because more retail establishments stock them.
The report suggests that due to such retail expansions, frozen pizza manufacturers and suppliers may see an increase in sales and revenue. Therefore, the increasing availability of frozen food products through various distribution formats will drive the growth of the market during the forecast period.
Market challenges remain
Despite the positive growth outlook, the research also highlights challenges in the market, including the challenges in storing frozen food products, which may hamper the market growth.
The study provides a detailed analysis of more than 15 vendors operating in the market, including Aldi Stores Ltd, Nestle SA and Conagra Brands Inc.