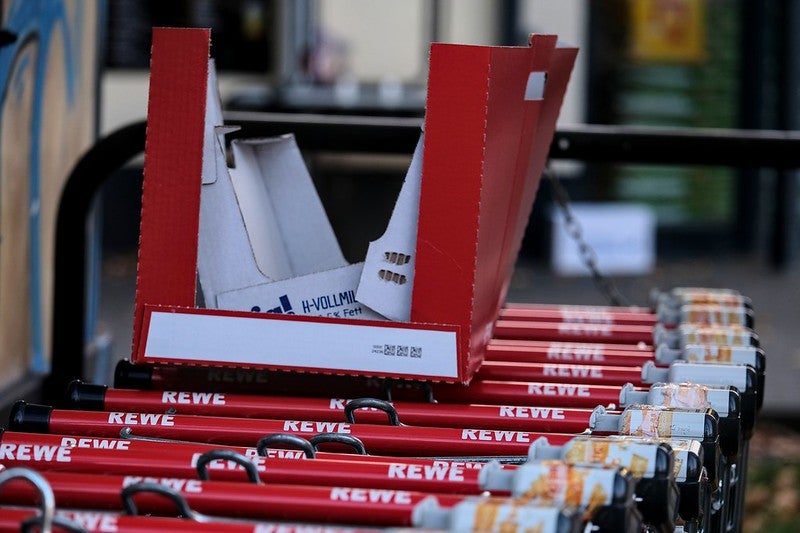 Germany's supermarket retailer REWE Group has partnered with Israel-based computer vision company Trigo to offer a frictionless shopping experience in downtown Cologne.
The partnership will see REWE deploy a hybrid checkout-free solution for its customers. It marks Trigo's entry into the German market.
Trigo co-founder and CEO Michael Gabay said: "Trigo is immensely proud and honoured to be rolling out its frictionless grocery shopping technology with REWE, one of Europe's biggest and most innovative grocery retailers. REWE have placed their trust in Trigo's privacy-by-design architecture, and we look forward to bringing this exciting technology to German grocery shoppers."
REWE, which operates approximately 6,000 stores in Germany and 3,500 globally, will continue to offer regular checkout for customers choosing traditional checkout.
Built with a privacy-by-design architecture, Trigo's technology makes sure that customers biometric or facial recognition data are not compromised.
Trigo helps supermarkets and grocery stores to transform into fully autonomous and digital stores with the help of artificial intelligence-powered computer vision and off-the-shelf hardware.
The company's proprietary algorithms are used on ceiling-mounted cameras to enable them to learn and upload shoppers' movements and product choices data automatically.
This allows shoppers to simply walk into a store, grab their items and be charged automatically without the need to stop at checkout.
The partnership comes a few days after Trigo partnered with UK supermarket chain Tesco to open its first checkout-free store in Central London.
The company has also partnered with Israel's largest supermarket chain Shufersal.