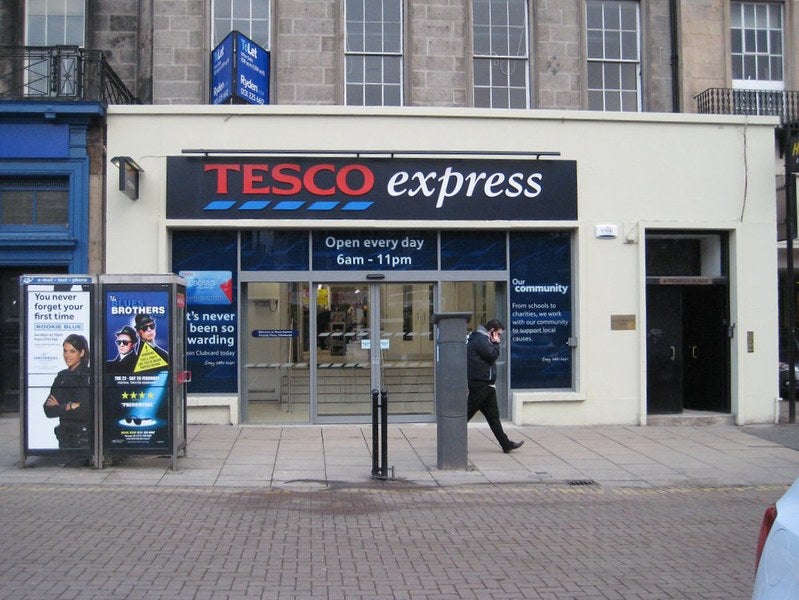 British supermarket chain Tesco has partnered with Israel-based computer vision company Trigo to open its first checkout-free store in Central London.
The 225m² fully autonomous store, named GetGo, is located in High Holborn.
Customers can use the Tesco mobile app and scan a QR code generated on their phones while entering the store.
The checkout-free store has cameras fitted on the ceilings to allow customers to walk in, pick their items and leave without having to pay at a checkout.
Trigo's AI system will use cameras and weight sensors in the store to track shoppers' movement and monitor the items they pick up for purchase.
The technology does not use facial recognition and customers' visual data will not be stored or saved anywhere.
Customers will be automatically charged through their Tesco account when they leave.
The store will also feature a section with a separate exit designed for age-restricted products, where colleagues will verify customers' IDs in person.
Tesco Convenience managing director Kevin Tindall said: "This is a really exciting moment for Tesco as we launch GetGo with customers.
"We are constantly looking for ways to improve the shopping experience and our latest innovation offers a seamless checkout for customers on the go, helping them to save a bit more time.
"This is currently just a one-store trial but we're looking forward to seeing how our customers respond."
Since 2019, Tesco has been testing 'frictionless' technology in a store at its headquarters in Welwyn Garden City.
The company's High Holborn Express store has been operating cashless since its opening in 2018.
Earlier this year, e-commerce retailer Amazon launched its first till-less grocery store in Ealing, West London.
The store is Amazon's first physical location outside the US, with the company planning to open more stores in the Greater London area.