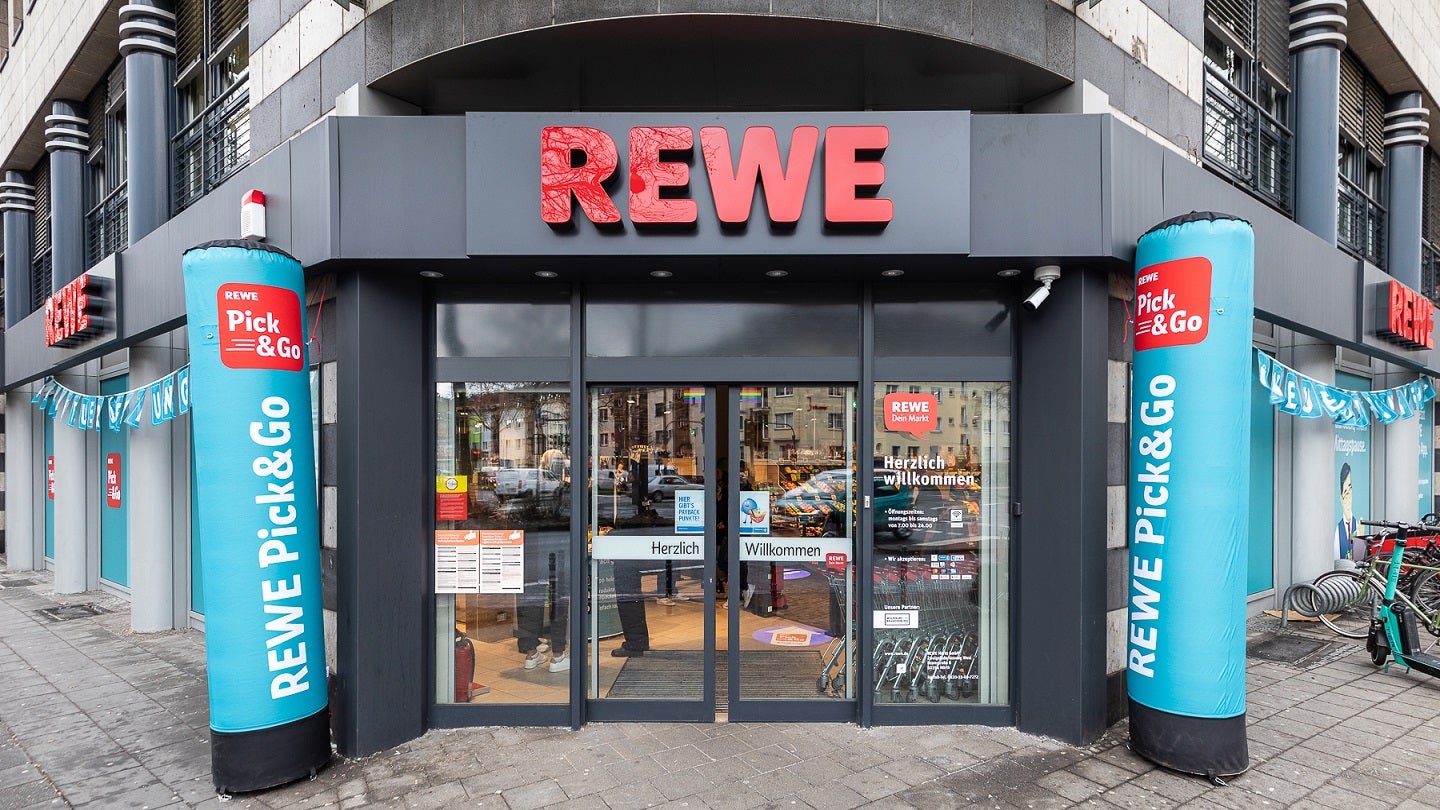 German grocery retailer REWE Group has partnered with computer vision company Trigo to open a hybrid-autonomous store in Cologne, Germany.
Covering a 600m² area, the supermarket is claimed to be the largest hybrid-autonomous store in the country.
It is designed to enable customers to pay for their purchases either in the traditional way or autonomously.
The Trigo-powered grocery store features ceiling-mounted intelligent cameras and shelf sensors, enabling customers to choose their items and leave without having to stand checkout.
It sells an 'extensive' range of items, with around 13,000 stock-keeping units in total.
REWE Region West management board chairman Hanno Rieger said: "The shopping behaviour of our customers is constantly changing.
"The opening of the largest hybrid store in Cologne is another important milestone for us on the way to the shopping experience of tomorrow."
Based in Israel, Trigo specialises in developing frictionless checkout systems to modernise large supermarkets.
Trigo co-founder and CEO Michael Gabay said: "What sets Trigo apart is that we're the only company that truly supports almost all retailer formats in the market, from convenience stores to discounters and supermarkets.
"Trigo is scaling up its store rollouts and deepening its tech offering, dominating Europe with partnerships like REWE, Tesco, ALDI Nord and Netto, with dozens of stores in Europe under the world's toughest data protection regulations.
"We are speeding up and optimising store retrofitting and rollout, and Trigo's solution is already proving itself in the field, with retailers seeing returns on investment, sales uplift, and growing lifetime basket value of customers, while improving operational efficiency through reducing or rerouting manpower and minimising shrink.
"We are also making progress on reducing the cost of hardware and initial investment."
The new Pick&Go grocery store will join REWE's other three Trigo-powered stores in Cologne, Berlin and Munich.
Last year, the partners opened Germany's first fully automated concept store in Munich.