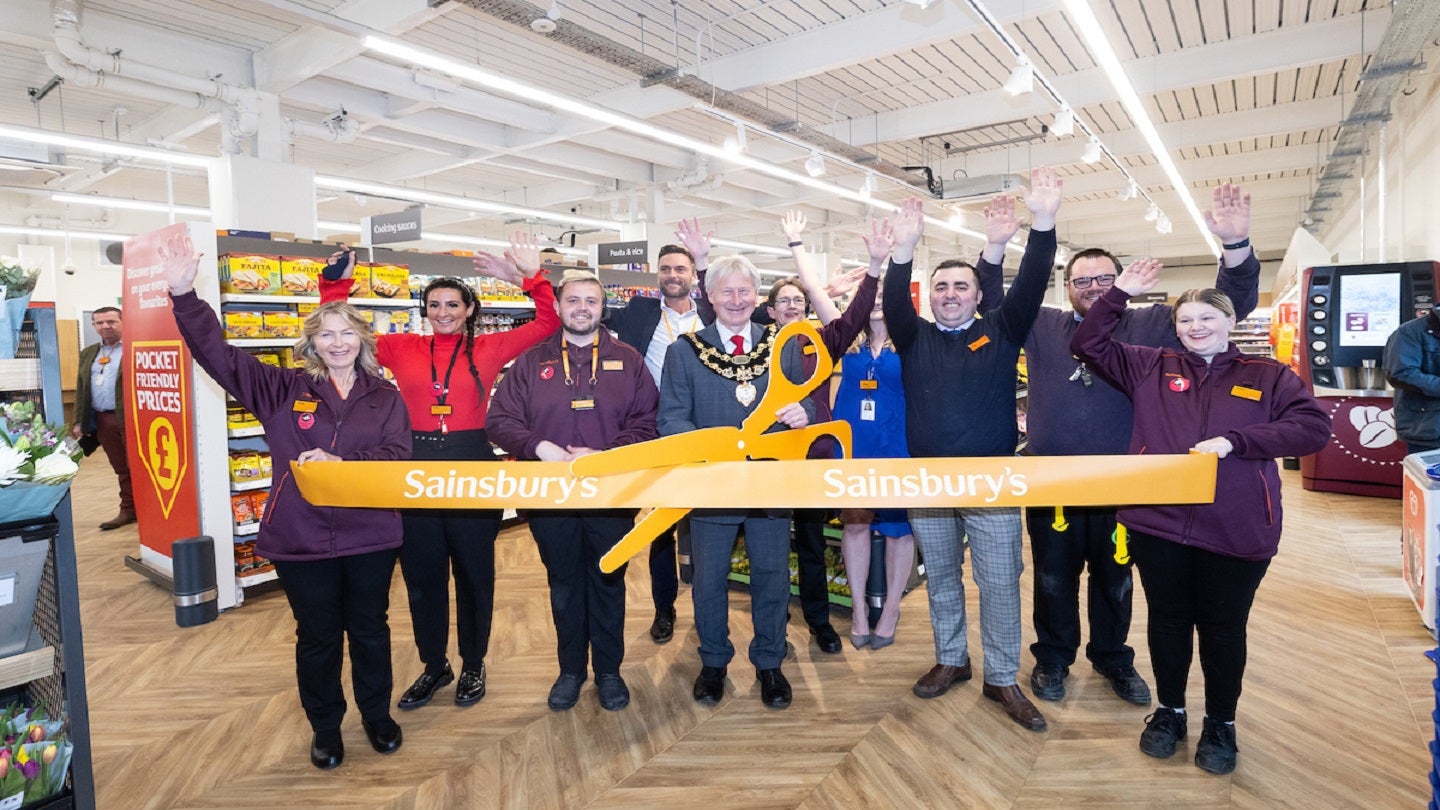 UK-based supermarket chain Sainsbury's has opened a new location in Bewdley, Worcestershire, UK.
The Bewdley Dog Lane Local store is located close to the town centre and spans 4,000ft2. It offers food-to-go, fruit and veg, ready meals, savoury snacks and confectionery.
The store will house a selection of general merchandise products and cut flowers suitable for all occasions.
There is also a new facility, which offers fresh bread and pastries and a Costa Coffee machine.
Sainsbury's Bewdley Dog Lane Local was opened in the presence of Bewdley mayor Cllr Rod Stanczyszyn, store colleagues and local residents.
The store is open seven days a week from 7am to 11pm.
Sainsbury's property director Patrick Dunne said: "It's always a pleasure to bring Sainsbury's to a new town for the first time and I hope our customers in Bewdley enjoy the greater convenience and choice our store will offer.
"The new Local has been specifically designed and built to be in keeping with the local neighbourhood and we're really pleased with the result."
According to the retailer, store colleagues will engage in nearby food donation charities through its partnership with Neighbourly.
The team will also join Sainsbury's nationwide charitable programmes and initiatives.
Sainsbury's Bewdley Dog Lane Local store manager Glyn Bailey said: "We're delighted to be able to welcome our new customers from today and we're looking forward to playing our part in the local community."
Sainsbury's expanded its store network by opening three stores in February 2023, including two new stores at Waterloo Station and Shepherds Bush, London, as well as reopening a redesigned store in Greater Manchester.