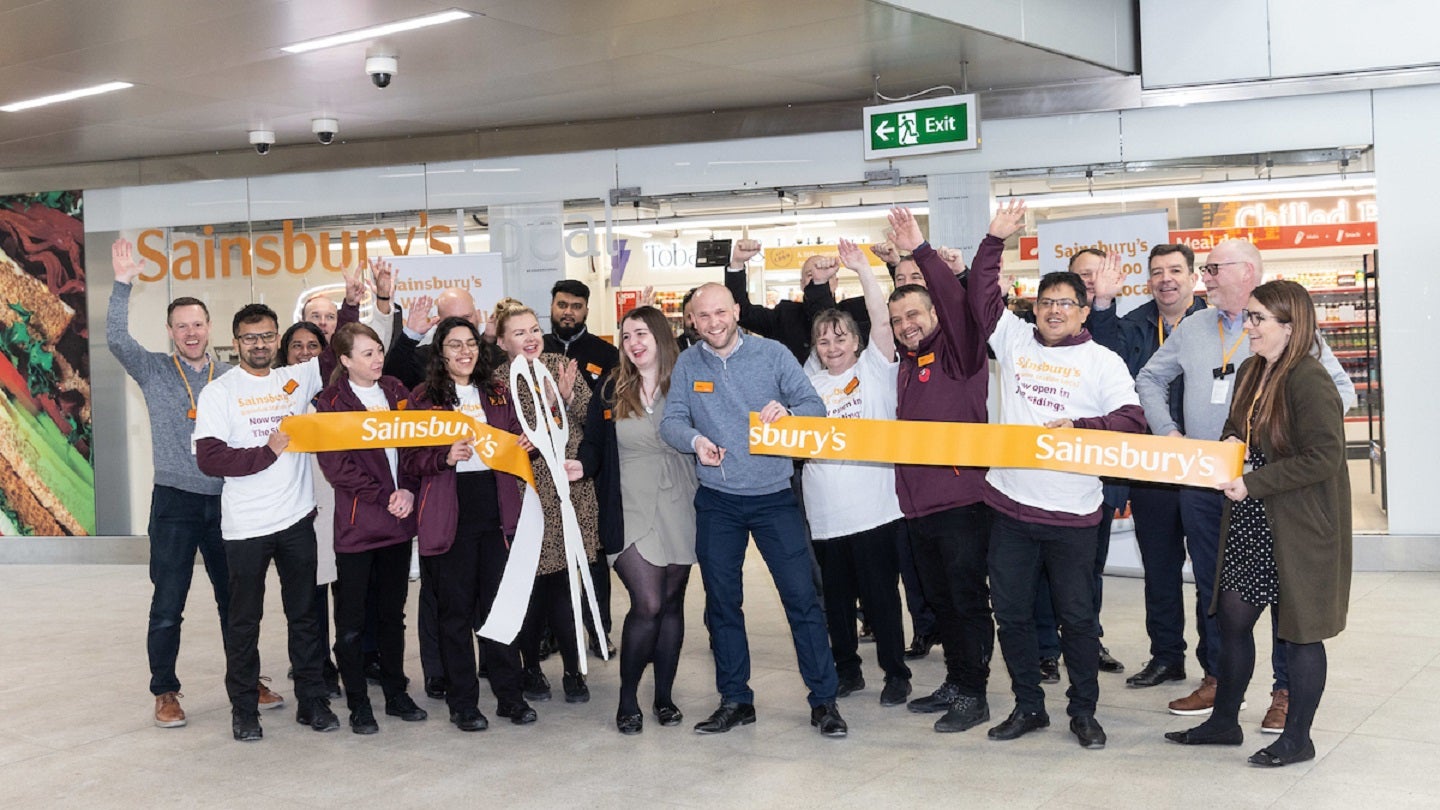 UK-based supermarket chain Sainsbury's has opened three stores as part of efforts to expand its store network.
The retailer has opened new stores at Waterloo Station and Shepherds Bush, London, as well as reopened a redesigned store in Greater Manchester.
The Sainsbury's Local store at London Waterloo Station offers the retailer's convenience range and a selection of branded and own-brand groceries, as well as general merchandise.
In addition, the 2,452ft² store will provide newspapers, magazines, bakery items, an in-store juicer and a Costa Coffee machine.
It offers various checkout options, including Mobile Pay or Sainsbury's SmartShop scan, pay and go technology.
Sainsbury's Shepherds Bush The Broadway Local store occupies a 2,127ft² site at W12 Shopping Centre in Shepherd's Bush, London. It has a team of 22 colleagues.
Sainsbury's has also relaunched its Bramhall Local store in Greater Manchester, which has expanded by more than 1,000ft² to 4,115ft².
The store has 17 colleagues and offers customers access to more products than before.
All three stores will sell products from Argos, Habitat and Tu Clothing via an in-store Click and Collect service.
Sainsbury's property director Patrick Dunne said: "It's always a pleasure to welcome new stores to our estate, whether by bringing Sainsbury's to a high street or neighbourhood for the first time, creating new jobs, or by investing in expanding, improving and sometimes even relocating our existing stores.
"We are continuing to deliver on our ambitious plans for growth and we are excited to be opening at least 25 new stores over the next twelve months, at carefully selected locations throughout the UK where we know they have the greatest impact for our customers."
Earlier this month, Sainsbury's opened a store on Desborough Harborough Road in Northamptonshire, UK, as part of its expansion efforts.
The store is the ninth Neighbourhood Hub outlet opened by the retailer to date.