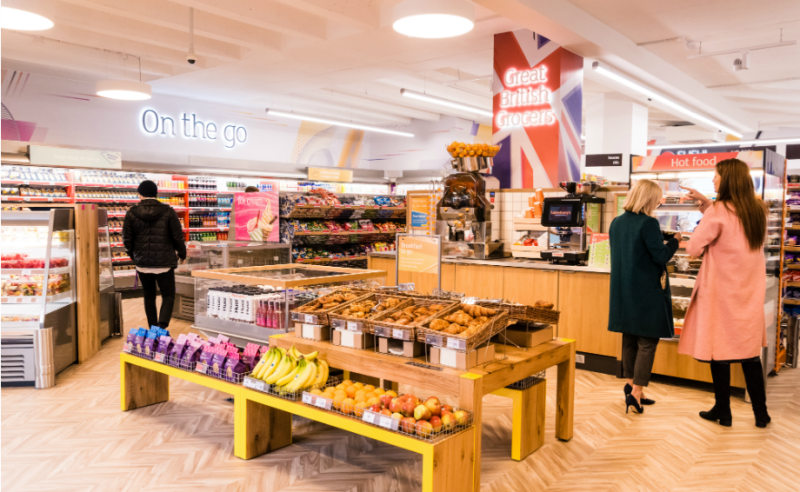 UK convenience store chain Sainsbury's has unveiled new city convenience store format for busy city workers.
Named as 'On The Go' store, Sainsbury's new concept is located at Mansion House store in London's Square Mile.
The 2,200ft² store is designed for busy city workers and will feature freshly made and prepared in-store food and drink.
Products are specifically selected for Mansion House customers.
The company recently launched neighbourhood convenience stores, which received a positive response from customers.
Sainsbury's Commercial Operations director Graham Biggart said: "Convenience is a growing part of our business and we have greater capability than ever to truly tailor local stores to local needs across our products, formats, services and operations.
"Our new On the Go Mansion House Local is a great example, bringing a new kind of convenience to busy local workers with limited time and delivering the curated range and fast experience that will enable them to get exactly what they want at pace. We're confident this format will further strengthen our market-leading position in convenience."
The new format is equipped with various digital services to assist customers in quick shopping.
Using the SmartShop mobile app, customers can shop with till-free and enjoy faster checkouts. The store also offers an Argos and Tu clothing Click and Collect service.
Sainsbury's is planning to add nine more On the Go stores in Edinburgh, Bristol, Glasgow and London in the next few months.
The retailer has more than 130 Local stores, which can be transformed into the new store concept.
In November last year, Sainsbury's signed a strategic wholesale partnership deal with Australian food and drink retailer Coles.