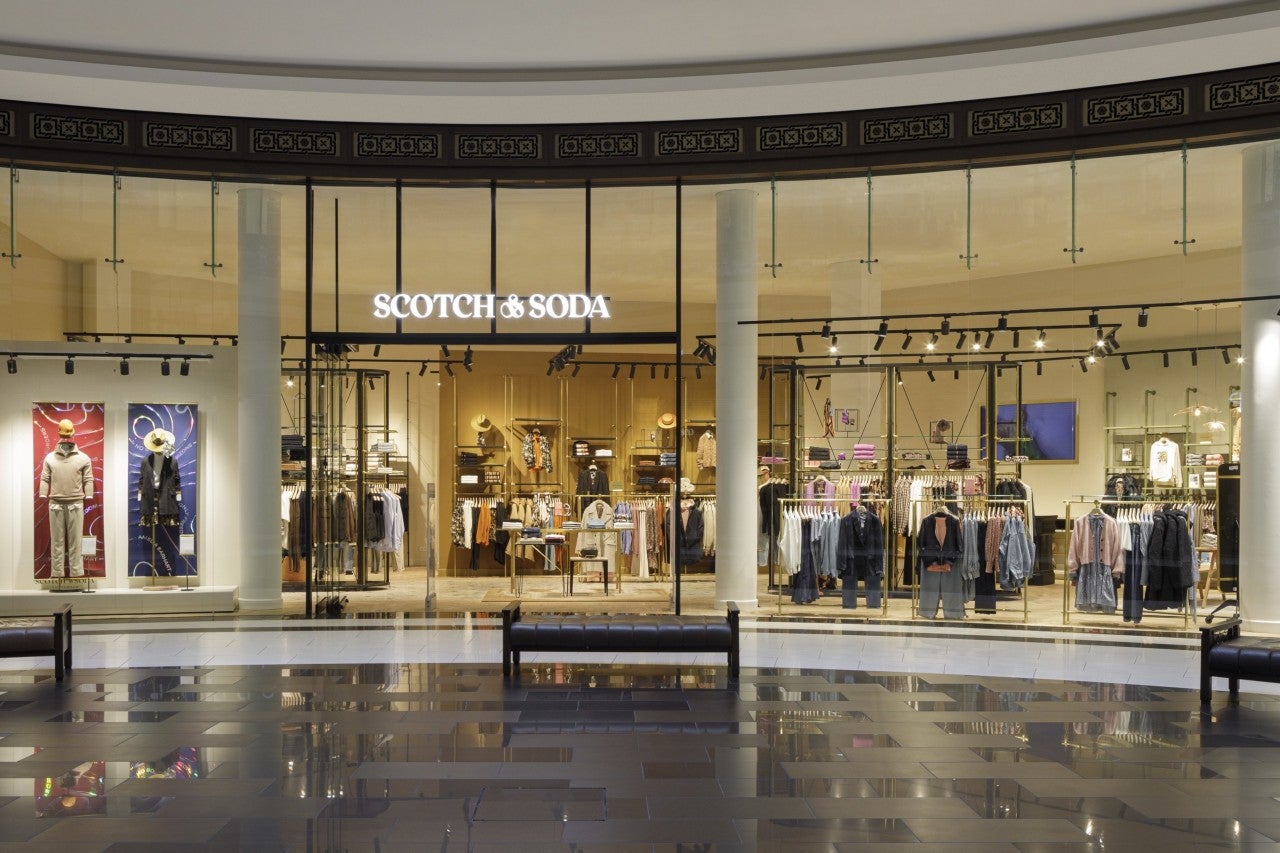 Netherlands-based lifestyle fashion brand Scotch & Soda has shared plans to expand its footprint worldwide by opening 22 stores by the end of this year.
The retailer will open 15 brick-and-mortar stores and seven shop-in-shops in four regions, including North America, Europe, Asia-Pacific and the Middle East.
These will include directly operated and franchise stores in cities such as Paris, Madrid, Philadelphia, Bucharest, Perth, Charlotte, Gothenburg, Riyadh, Dortmund, Stuttgart and Mumbai.
All stores will feature the new Scotch & Soda brand logo, which the company revealed in March.
Scotch & Soda CEO Frederick Lukoff said: "We are very proud to announce that Scotch & Soda is accelerating its growth strategy.
"It is indeed a very exciting time for our company despite the challenges caused by the Covid-19 pandemic in the retail industry.
"We are pursuing the expansion of our retail network at a global level, strengthening our footprint in markets where we are already present, as well as entering key markets such as China, which we see as full of potential to reach new customers and introduce them to our brand."
Scotch & Soda has opened a total of 34 brick-and-mortar stores and 27 shop-in-shops worldwide since January.
The new stores will bring the company's total number of outlets to 249 stores and 280 shop-in-shops by the end of the year.
In a separate development, Scotch & Soda has officially launched its first digital store on Tmall in China, following a soft launch of the store in August.
The company has also broadened its digital presence in the country by opening accounts on the Weibo, Xiaohongshu, WeChat and Douyin social media platforms.
In March, Scotch & Soda announced plans to open 15 stores over the following six months.
The company also planned to install 12 shop-in-shops, adding to its 161 existing shop-in-shops.
Founded in 1985, Scotch & Soda's products include menswear, womenswear, kidswear, denim, eyewear, fragrances and accessories.