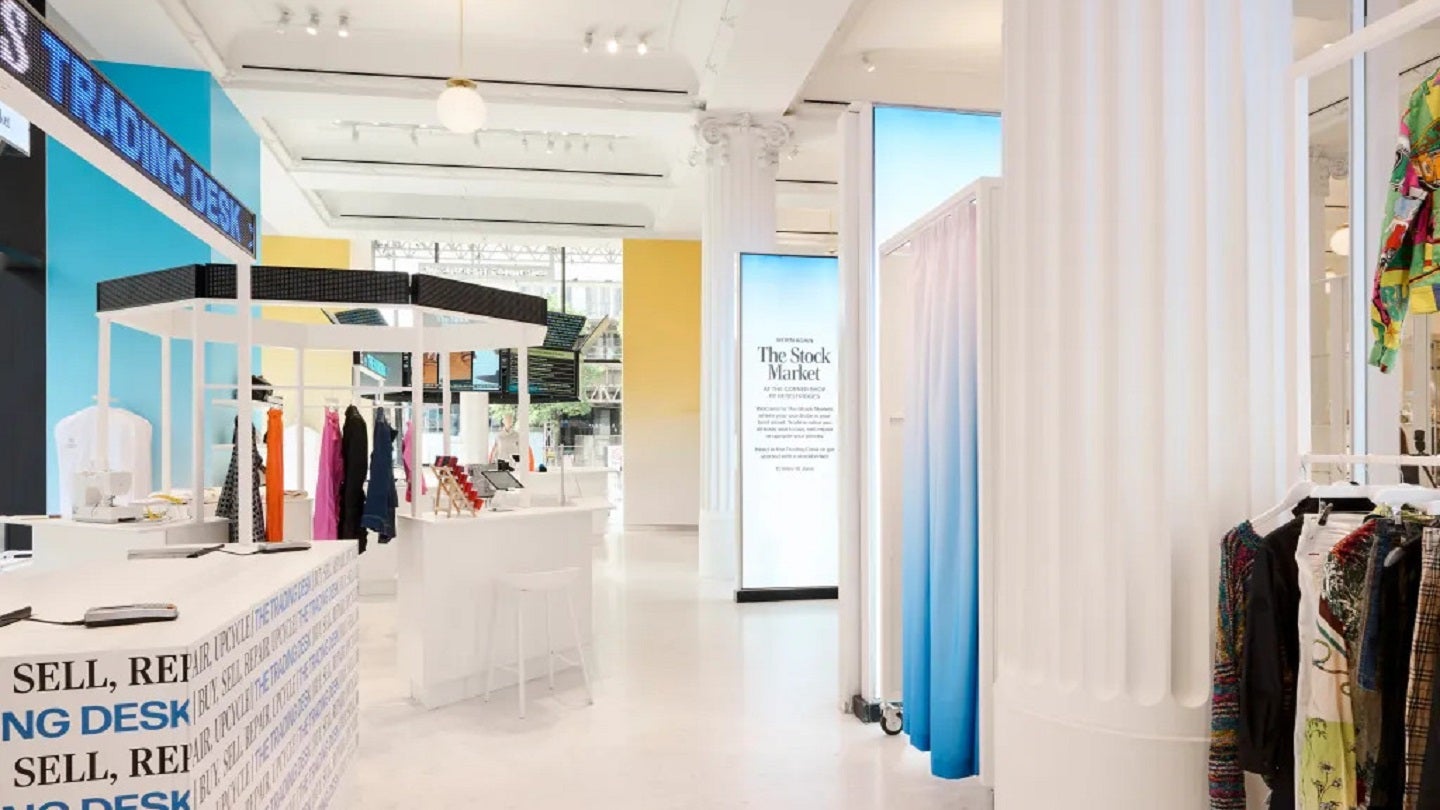 Department store chain Selfridges has launched a new experiential concept at its Corner Shop in Oxford Street, London, set to operate until 10 June.
In a statement, the company said that the shop, referred to as The Stock Market at the Corner Shop, is a new concept offering a month-long circular experience.
The shop will enable customers to access services to buy, sell, exchange, restore or upcycle clothing and accessories.
The transformation of the Corner Shop was inspired by the visual effect of the 360-degree towering desks and data-filled screens usually seen at the London Stock Exchange.
According to Selfridges, those looking to participate will be directed to circular services such as Sojo, SneakersER or The Handbag Clinic.
In addition, upcyclers in residence can be booked to provide upkeep on partially damaged goods.
The Stock Market will offer tailoring and alteration services as well as resale and pre-owned options, with a team of expert authenticators to oversee the goods.
The Stock Market at the Corner Shop is part of the Worn Again collection, a season of pre-owned and circular shopping experiences that Selfridges has recently launched.
The retailer's goal is to derive 45% of transactions from circular products and services by 2030.
In August 2022, Central Group and Signa Holding closed their previously announced acquisition of Selfridges Group from the Weston family.