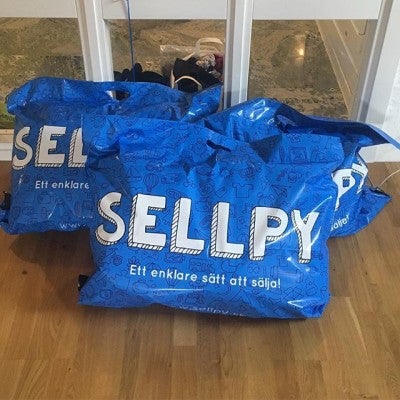 Swedish online second-hand retailer Sellpy is to begin trading in 20 more countries in mainland Europe.
These countries will include France, Bulgaria, Hungary, Denmark, Portugal, Belgium, Spain and the Czech Republic.
Until now, the e-commerce platform has only been trading in Sweden, the Netherlands, Austria and Germany.
Last June, H&M, which owns a majority stake in Sellpy, announced the platform's launch in Germany.
The platform, which launched in 2014 in Sweden, has so far sold more than nine million garments in total.
It manages all the activities in the sales process, from collecting goods from sellers' houses and photographing items to selling and shipping orders.
Customers have the option to purchase second-hand goods or resell items via the platform.
Sellpy expansion head Gustav Wessman said: "Every garment bought pre-owned saves resources for our planet. Demand in our new markets is growing rapidly."
H&M initially invested in Sellpy in 2015 before increasing its shareholding in 2019.
The Swedish retailer has so far invested a total of more than €20m ($24.38m) in the brand.
By collaborating with H&M, Sellpy has access to the retail giant's Polish warehouse, distribution services, garment quality control and order management.
Last month, Lithuania-based second-hand clothing retailer Vinted raised €250m ($305m) to expand its geographical presence into new markets.
It also entered the Canadian market in the same month.