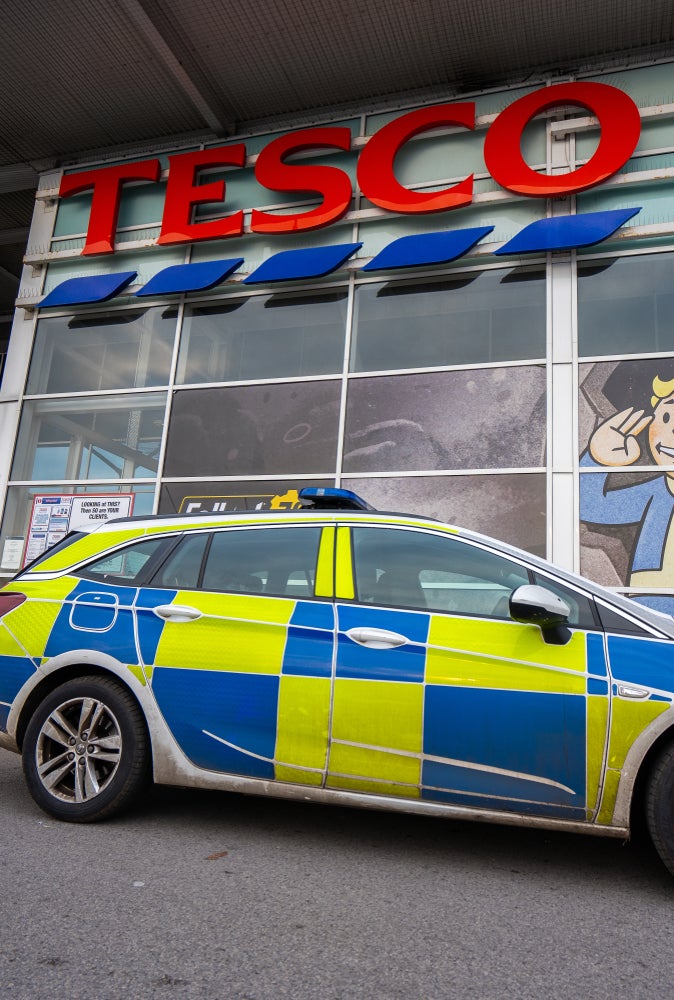 The shoplifter who stole from a Tesco supermarket in Greenock during the first Covid-19 lockdown, Jamie Hill, has been scheduled for sentencing after verbally assaulting a retail worker.
On 18 May 2020, Hill and an accomplice targeted the Tesco on Dalrymple Street, where they stole several headphones. However, according to the prosecution, his crime did not end there.
According to the evidence presented in court, Hill proceeded to behave in a threatening and abusive manner, directed at two individuals in the shop, including one employee.
His actions included shouting, swearing and uttering threats of violence.
Defendant's substance abuse history is to be considered in sentencing
During the sheriff's court hearing, Hill's defence solicitor, Amy Spencer, acknowledged her client's history of substance abuse. In light of this, she requested that background reports be prepared before the sentencing.
Sheriff Sheena Fraser has deferred Hill's sentence until 31 May to allow the necessary reports to be completed. The court will consider these reports alongside the circumstances of the crime when determining Hill's punishment for the theft and his abusive behaviour towards the Tesco employee.
The sentencing on 31 May will reveal the consequences Hill will face for his theft and the verbal assault on the Tesco employee.
According to the Sentencing Council, a person caught shoplifting may be arrested and put on trial.
A shoplifting conviction will result in a criminal record and a sentence. A police caution may be given as an alternative to prosecution. If accepted, this caution still comes with a criminal record.
Meanwhile, the British Retail Consortium figures suggest the same, with 7.9 million cases last year, five million more than in 2016-17. Meanwhile, a 2022 study by the Centre for Retail Research found that shoplifting cost the British economy £660m in 2021-22.