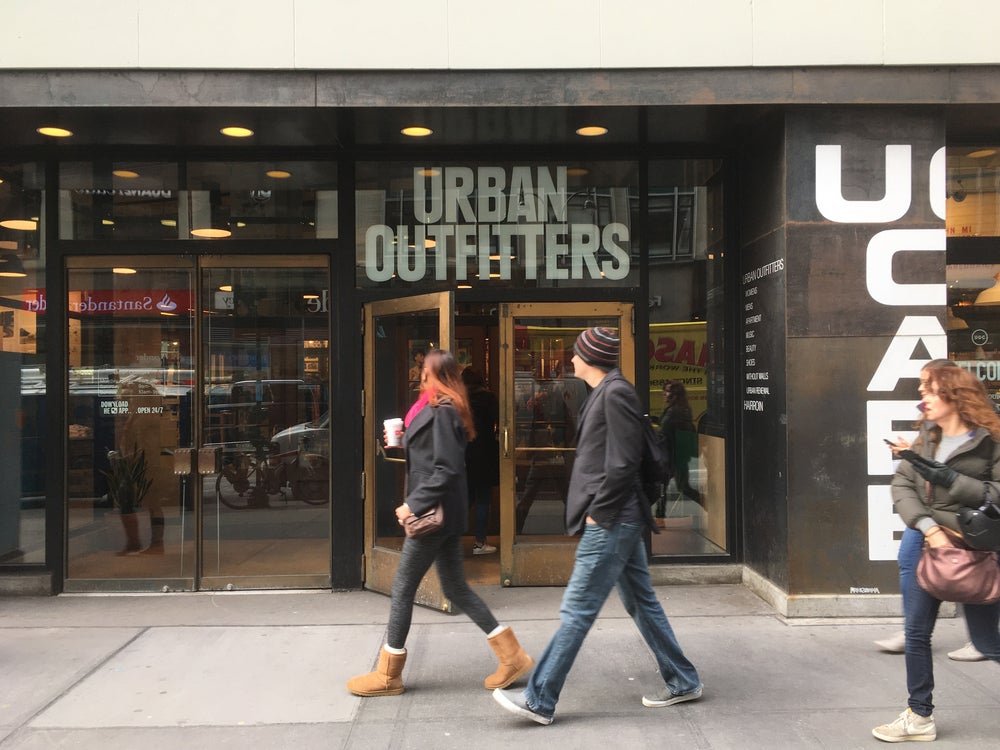 Urban Outfitters experienced a significant boost in its stock prices on Tuesday, rising by approximately 8%. The surge came after the company released its fiscal first-quarter earnings report, which surpassed the expectations set by Wall Street analysts.
Exceeding expectations on earnings and revenue
According to a survey conducted by Refinitiv, Urban Outfitters outperformed the projections made by Wall Street analysts in two crucial areas: earnings per share and revenue.
The company reported earnings per share of 56 cents, surpassing the expected 35 cents. Furthermore, its revenue reached $1.11 billion, beating the anticipated $1.09 billion.
Noteworthy financial performance
During the three-month period that concluded on April 30, Urban Outfitters' net income stood at $52.82 million, or 56 cents per share. This demonstrated a substantial increase compared to the $31.53 million, or 33 cents per share, recorded during the same period the previous year.
Additionally, the company experienced a rise in sales, reaching $1.11 billion, which represents a 6% growth from the $1.05 billion reported a year earlier.
Positive factors in the retail industry
Urban Outfitters' success can be attributed to favourable conditions within the retail sector. Some retailers have benefited from a more stable supply chain and reduced freight expenses, leading to improved profit margins.
If these companies manage to maintain their promotional strategies, their margins are expected to remain strong. Urban Outfitters is one of the retailers taking advantage of these favourable circumstances.
Strong margins and brand performance
Unlike some of its competitors, such as Foot Locker, Urban Outfitters experienced an increase in profit margins. The company's margins rose by 2.6 percentage points, driven by higher merchandise markups resulting from reduced transportation costs.
Urban Outfitters also benefited from lower markdowns at its Anthropologie and Free People brands, further contributing to its improved margins.
Sales performance and growth
While Urban Outfitters witnessed a 13% decline in sales for its namesake brand compared to the previous year, its Free People and Anthropologie brands achieved double-digit sales growth.
This demonstrates the company's ability to diversify its offerings and cater to different consumer preferences.
Impressive growth of Nuuly rental programme
Urban Outfitters' rental program, Nuuly, has emerged as a major competitor to Rent the Runway, particularly among Gen Z shoppers. The program experienced remarkable growth, with a 118% increase in subscribers compared to the same quarter last year, and a substantial 125% increase in sales.
In March, Urban Outfitters announced its expectation for Nuuly to report its first profitable quarter later this year, although it remains unclear if the segment has reached that milestone.