Shopify announces platform updates at annual conference
Shopify's investments are intended to allow developers and merchants to provide more unique customer experiences.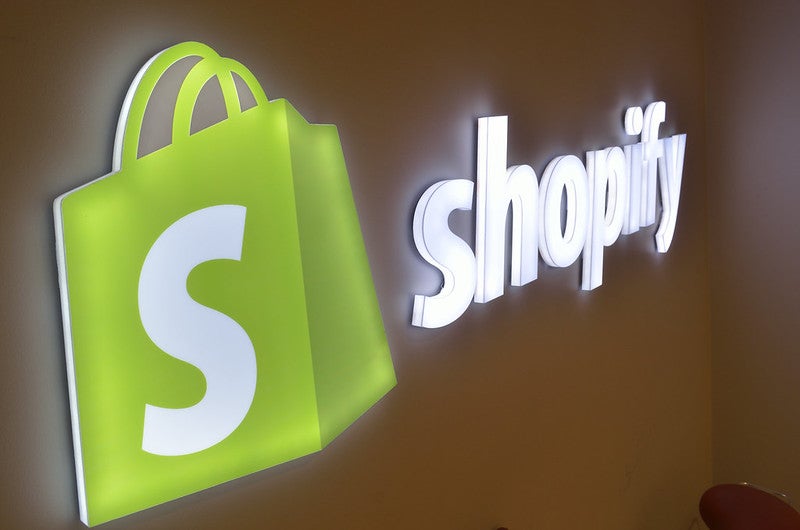 Canadian e-commerce company Shopify has announced a set of updates and major investments for its platform at its Unite 2021 conference.
From 1 August, the company will introduce a developer-first business model, under which all developers making less than $1m a year on the Shopify platform will be offered a 0% revenue share.
The company will reduce its commission charges from 20%, with the 0% revenue share applying to both its App Store and its Theme Store.
The benchmark will reset each year, offering developers more earning potential year over year. This is intended to give developers and merchants the opportunity to develop more unique experiences.
Other tech giants, including Apple, Google and Amazon, have previously implemented similar measures.

Shopify has also launched the Online Store 2.0, a revamped online store intended to make it easier for developers to build customised features for merchant storefronts.
The company has introduced Hydrogen, a new React framework for building custom storefronts and future hosting platform Oxygen for custom storefronts on Shopify.
Other updates include a faster Shopify Checkout and modifications to the company's Storefront API.
Shopify CEO Tobi Lütke said: "The internet is the world's largest city, and we are building our commerce infrastructure.
"Especially over the past year, we saw independent businesses succeed by showing up creatively and uniquely in this city.
"The future of commerce on the internet relies on creative expression at every touchpoint. Together with developers, we are building the infrastructure to make this possible."
Last October, Shopify revealed plans to partner with video-sharing app TikTok as part of a strategy to help its merchants reach both new and already engaged audiences.
The company previously partnered with Walmart to allow its platform users access to Walmart Marketplace, in line with Walmart's goal of incorporating 1,200 Shopify sellers by the end of last year.