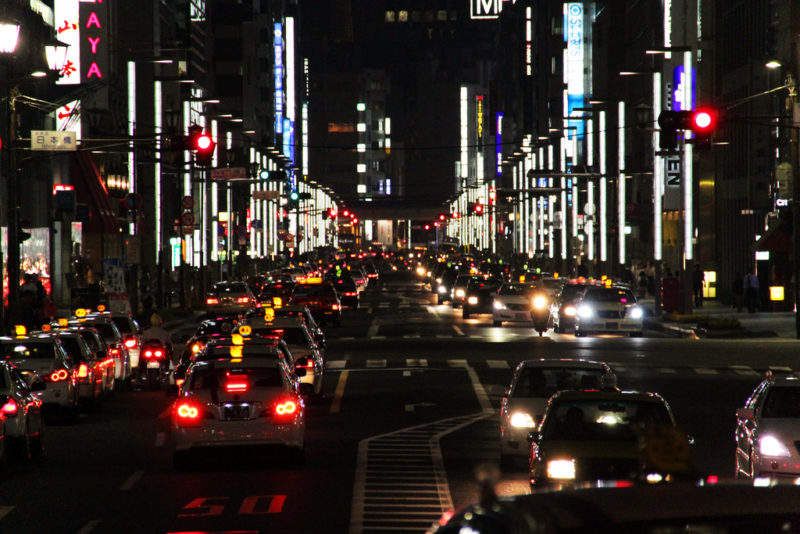 Sony announced today that it plans to build an AI-based ride-hailing system in Japan in partnership with six taxi companies.
It will launch this spring with taxi companies Daiwa Motor Transportation, Kokusai Motorcars, Hinomaru Kotsu, Green Cab and Checker Cab Group. They will form a joint venture, all using the Sony app.
Altogether the taxi businesses own 10,000 vehicles, with Sony intending to offer its services to other taxi operators in Japan.
Using algorithms, the AI ride-hailing system will take factors such as weather, traffic and events into consideration to ensure the most efficient placement of its fleets.
The announcement came as Uber CEO Dara Khosrowshahi, who is currently visiting Asia, said the company wants to form more partnerships with Japanese taxi companies.
"It's clear to me that we need to come in with partnership in mind, and in particular a partnership with the taxi industry here, which actually has a very, very strong product," said Khosrowshahi, according to comments reported by Bloomberg. "But that product hasn't kept up with technological change."
Regulations in Tokyo and other major Japanese cities currently prevent companies like Uber from offering ride-sharing services, meaning ride-hailing apps must instead match passengers with licensed taxis. As a result, the ride-hailing giant currently has less than 1% of the local market, which is worth $16 billion.
However, Daiichi Kotsu Sangyo, a taxi company based in southern Fukuoka prefecture, announced today it is in talks to partner with US ride-sharing titan Uber.
Competition is fierce in the Japanese taxi market, with conglomerate SoftBank—which has also invested in Uber—and Chinese ride-hailing firm Didi Chuxing announcing plans to set up a venture in the country.
Sony will also compete against another ride-hailing service created by app developer JapanTaxi and Toyota, which announced a partnership earlier this month. JapanTaxi says 60,000 taxis—about 25% of taxis in Japan—are registered on its service, which it claims gives it the biggest market share among Japanese taxi-dispatch apps.
In addition to regulations, Japanese taxi users seem reluctant to move from traditional rank-hailing to app-hailing, with a relatively small percentage of taxis connected to a smartphone.