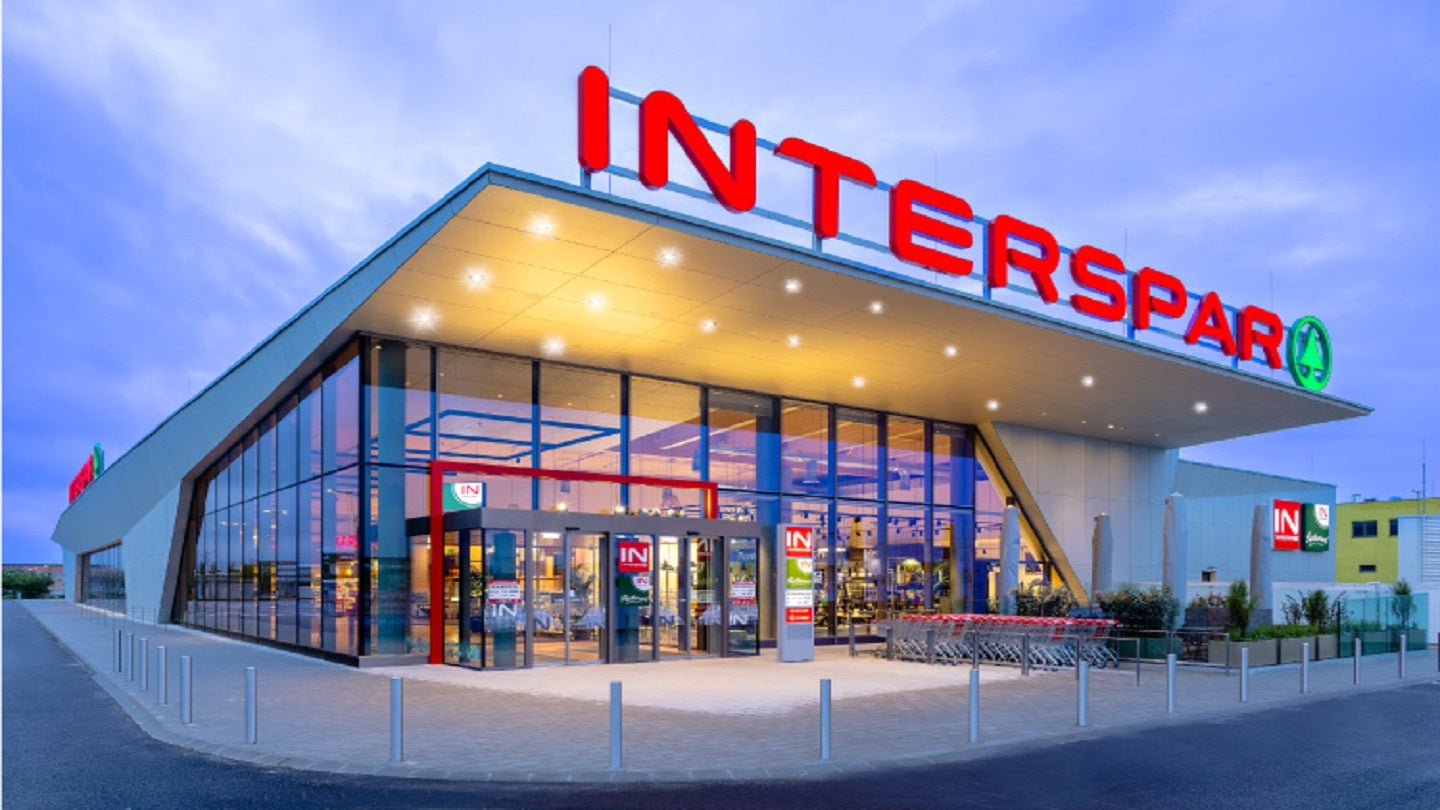 The Austrian branch of the multinational retail chain SPAR has opened a new INTERSPAR Hypermarket in Gänserndorf, Lower Austria.
Located at the site of the former EUROSPAR store, the new hypermarket features 2,700m² of sales area and offers everyday products, fresh food and a diverse range of non-food products, including kitchen accessories and household and electrical appliances.
The store also stocks more than 350 regional products from 51 producers.
INTERSPAR Gänserndorf also houses an INTERSPAR bakery, a fresh food section, an INTERSPAR wine and a 157-seat instore INTERSPAR restaurant serving both local and international dishes such as pasta, bowls and grilled food.
It also has a coffee bar serving a variety of coffee specialities and warm snacks all day.
With sustainability in mind, the new hypermarket features the latest sustainability technologies, such as energy-saving LED lighting.
SPAR Austria invested €24m ($25.8m) in the advanced hypermarket.
This investment has created jobs for 124 team members, which includes all 74 employees from the former EUROSPAR.
INTERSPAR Austria managing director Johannes Holzleitner said: "Here in Gänserndorf, we were able to transform a very successful EUROSPAR Supermarket into a wonderful INTERSPAR Hypermarket.
"In the most modern local supermarket in the Marchfeld region, we now offer the people of Gänserndorf the full range of products on a 2,700m² sales area, along with plenty of services and enjoyment from morning to night in our INTERSPAR restaurant."
Earlier this month, SPAR Croatia opened an INTERSPAR Hypermarket store in Kukuljanovo.