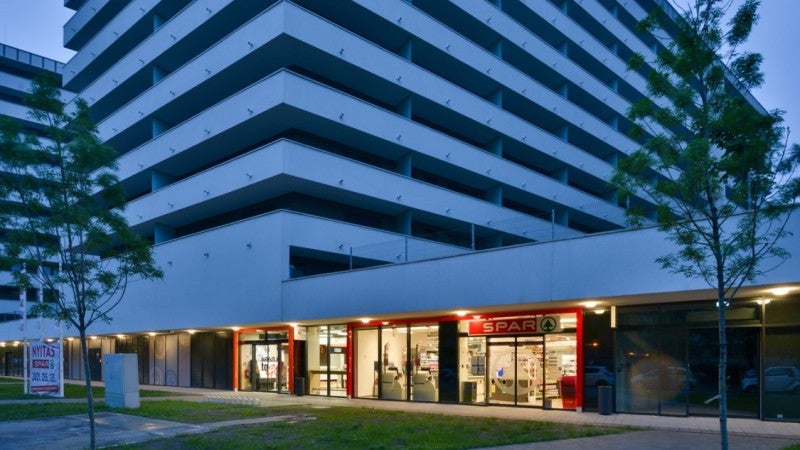 Multinational food retailer SPAR has invested €5.3m ($6.2m) to continue expanding its store network in Hungary.
With this investment, the retailer has opened two supermarkets in residential areas of Budapest and Sopron respectively.
SPAR Hungary invested more than €1.2m ($1.4m) in the Budapest supermarket, located in the city's Allure Residence.
Operated by 20 team members, the store offers a diverse range of products similar to larger SPAR supermarkets in the country.
The Sopron supermarket, which opened last month, is located in the north-western part of town between a residential area and Sopron University. The store required an investment of more than €1.1m ($1.2m).
The store's design is inspired by SPAR Hungary's latest design concept, with an extensive selection of fresh produce offered in a 'market' style and a selection of convenience items and baked goods near the entrance.
The store is operated by 29 team members.
SPAR Hungary has also redesigned its supermarket in Mosonmagyaróvár as part of its ongoing modernisation programme.
With a €1.7m ($2m) investment, the company added signs to highlight locally sourced products and coolers for convenience products, as well as expanding the bakery department.
It also replaced all furniture and equipment and installed self-service checkouts, energy-saving light-emitting diode (LED) technology and an eco-friendly heat pump system.
SPAR has also modernised its supermarket in Szentlőrinc with a €1.3m ($1.5m) investment.
Reopened on 17 June, the store now features a redesigned interior layout intended to ensure easy navigation.
The store offers a wide range of fresh produce and convenience products.
In September, SPAR Hungary invested around Ft4.5bn ($14.41m) to strengthen the capacity of its distribution centres in Bicske and Üllő.
Originally founded in the Netherlands, SPAR has been operating in Hungary since 1992. The retailer currently employs 17,881 people across the country.