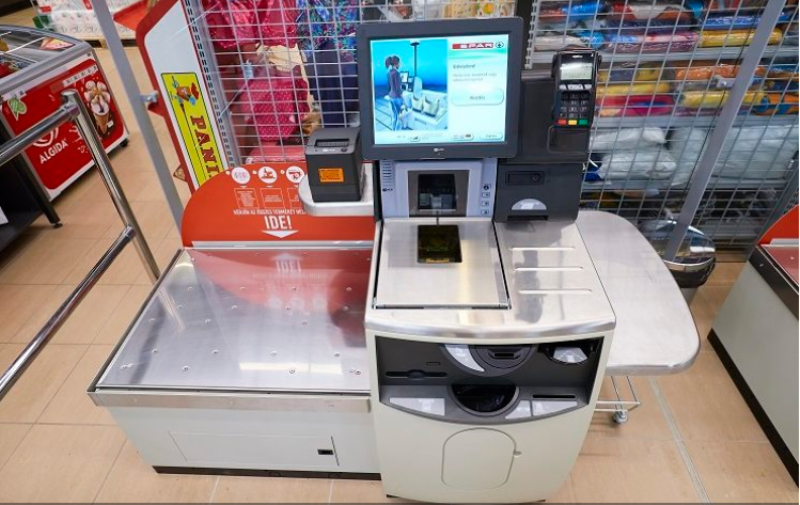 SPAR Hungary has announced plans to introduce self-checkout machines at its 92 stores, across the country, by the end of this year.
The retailer introduced the self-checkout machines at its hypermarket in Érd two years ago.
The technology is increasingly being preferred as a payment option. It accounts for almost 30% of total turnover in stores that have implemented the service.
The company has so far installed around 348 self-checkout machines in 78 SPAR stores in Hungary.
Besides cash payment, the self-checkouts also accept bank cards, SuperShop cards and SPAR gift cards.
In the coming months, the retailer will install the machines in 14 additional stores, with another 60 stores being planned for next year.
SPAR Hungary plans to make the service available in over 150 SPAR stores across the country by the end of 2020.
Earlier this year, SPAR launched an online shop in Hungary with the aim of providing home delivery service across Budapest and 49 municipalities surrounding the capital city.
Last month, the retailer reopened SPAR store in Tatabanya. This store features redesigned interiors and exteriors based on the current corporate concept.
Around the same time, it also opened new SPAR Supermarket at Duna Plaza shopping centre in Budapest.