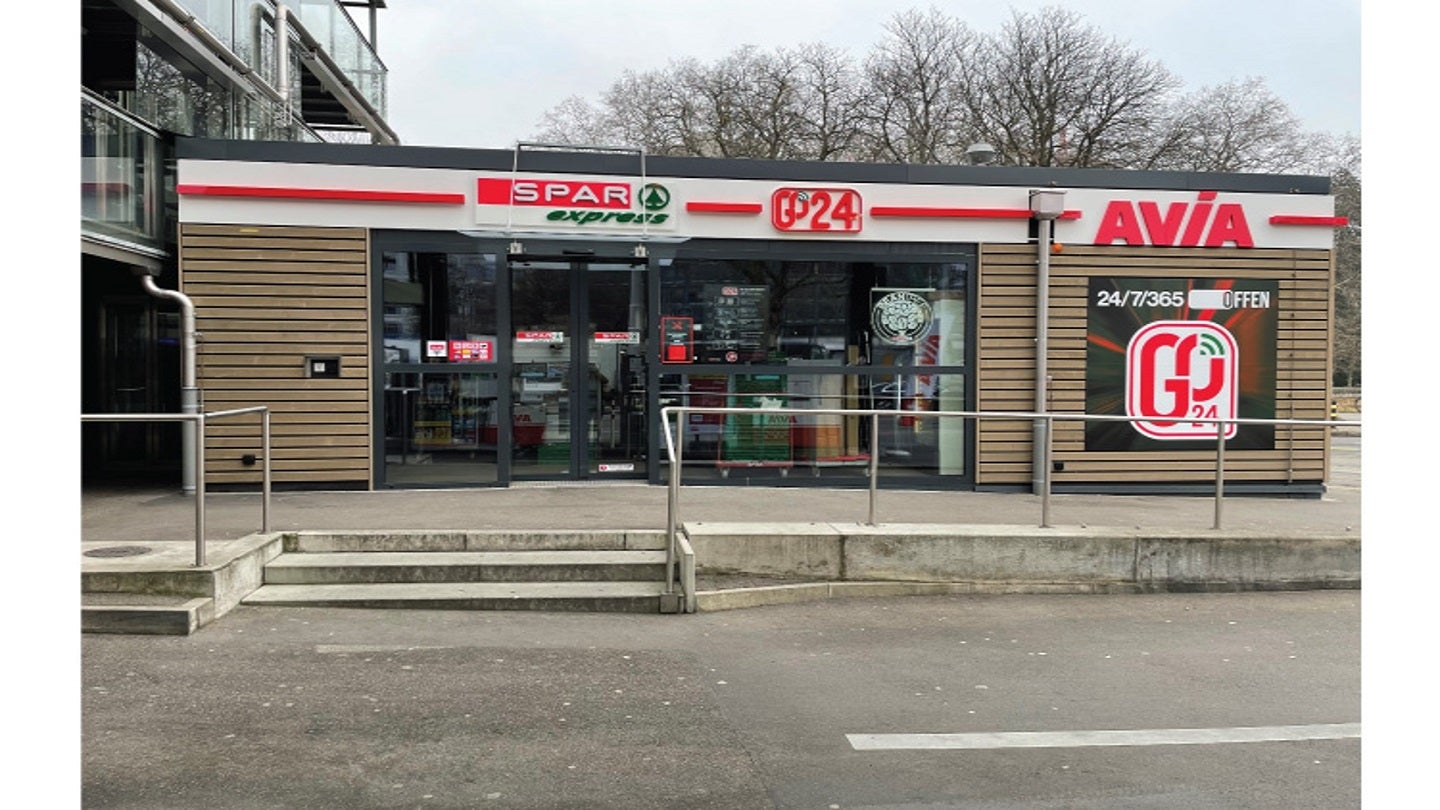 SPAR Switzerland, a part of hypermarket chain SPAR Group, has partnered with AVIA to open the first autonomous 24/7 SPAR Express forecourt store in Zurich.
For the new format store, SPAR Switzerland converted the existing store at Ausstellungsstrasse 10 and reopened it on 20 February.
The 24/7 SPAR Express forecourt store covers 50m² and offers around 1,000 products.
These include bread, dairy, drinks and bakery items, as well as fruit and vegetables, meat, basic food and hygiene products, and car accessories.
Powered by FAST aXs technology, the store enables customers to scan items with their smartphones and make payments through Twint, using credit or debit cards, or with Apple Pay or Google Pay.
Customers will have to scan a QR code at the entrance and accept the terms and conditions. They are not required to download an app or register for entry.
They can also receive instant online support if they have any questions or issues in the shopping process.
SPAR International operation head Tom Rose said: "SPAR is always on the lookout for opportunities to enhance our customers shopping experience in line with our goal of providing customers with fresh products, high quality and convenience. 
"It is great to see the launch of this solution in Switzerland, using the latest state-of-the-art technology to bring a frictionless retail offering to shoppers 24/7."
The two companies plan to open more 24/7 SPAR Express forecourt stores without onsite personnel.
They also intend to install unattended 'SPAR Go24' retail units outside urban centres.
SPAR Switzerland Sales Director André Scherrer said: "These small retail units are primarily intended to complement the existing SPAR stores in order to offer customers 27/4 shopping.
"This means that those working early or late shifts can enjoy a fresh coffee with croissants or a light meal."
Last month, SPAR opened a store at the railway station in Winterthur, Switzerland.