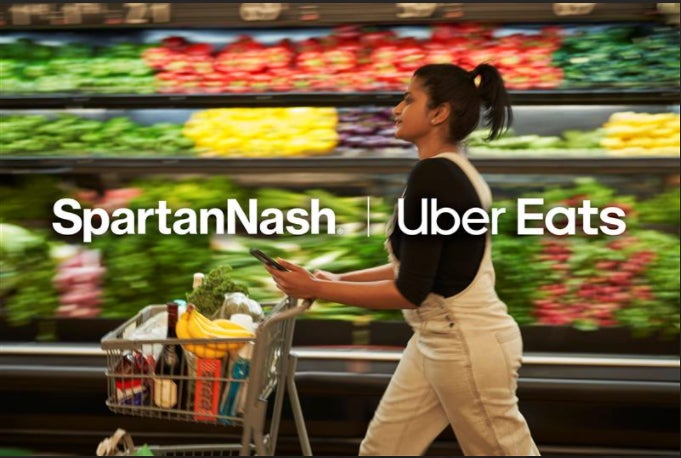 Food solutions company SpartanNash has partnered with US ridesharing giant Uber Technologies to provide on-demand and scheduled grocery delivery across the Midwest.
SpartanNash will make nearly 100 of its location available for shopping on Uber and Uber Eats from this week.
Among others, locations include Family Fare, Martin's Super Markets and D&W Fresh Market storefronts.
SpartanNash offers grocery and household goods, including fresh produce and its Our Family portfolio of products across the US.
The new partnership allows shoppers access to home delivery services for products such as fresh and frozen turkeys, baked goods, produce, household essentials and more.
Uber US & Canada grocery and new verticals head Christian Freese said: "We're thrilled to be joining forces with the team at SpartanNash to bring its corporately-owned banners onto the Uber Eats app, helping to expand their digital strategies and customer reach through technology.
"And we're also incredibly excited that this partnership expands the reach of grocery delivery from Uber Eats to cities and towns across the north Midwest for the first time, thanks to these beloved grocery brands."
As part of their partnership to deliver customer-centric innovation, the partners plan to expand the service to SpartanNash's network of 2,100 independent grocery retail customers.
SpartanNash executive vice-president and chief strategy and information officer Masiar Tayebi said: "SpartanNash's focus on customer-centric innovation is core to our next stage of growth.
"We are proud to expand our reach across the Uber and Uber Eats platforms to new customers who are hungry for convenience delivered to their doorstep."
In August this year, Uber Technologies and beauty brand The Body Shop expanded their on-demand delivery service in the US.