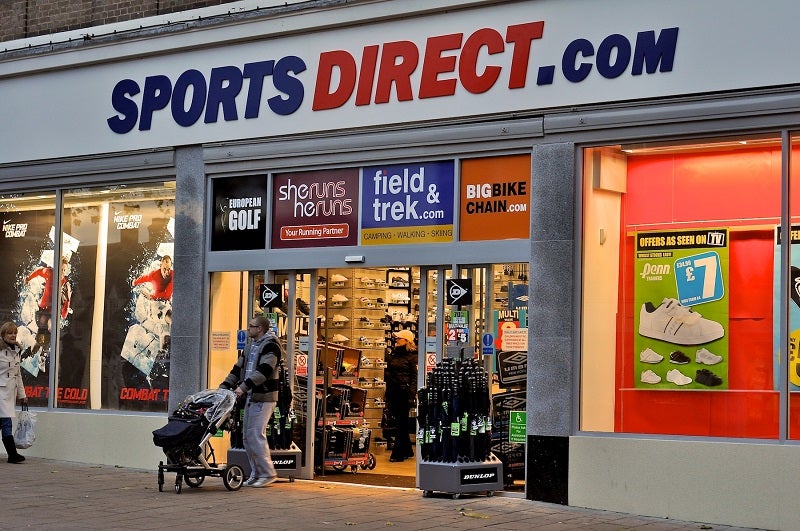 UK retailer Sports Direct has said is considering a cash deal to secure UK department store chain Debenhams.
Sports Direct has not stated the sum of the cash offer but said that an offer would be 'compelling for Debenhams shareholders.'
The news follows Sports Direct's £150m loan to buy an additional 5% stake in the failing retail chain. Sports Direct CEO Mike Ashley has made several attempts to secure Debenhams into his high street retail empire, including staging a boardroom coup to remove all current Debenhams board members.
Debenhams has been attempting to secure a refinancing loan to help with its redesigned strategy. The department store chain issued a profit warning earlier this month and secured a £40m refinancing loan from existing lenders in February.
In response to the cash offer, Debenhams said any offer from the sports retailer would be 'given due consideration by the board.'
GlobalData UK retail research director Patrick O'Brien said: "Mike Ashley's attempt to create a 'House of Debenhams' looks doomed to be an expensive failure after Debenhams revealed its restructuring plans. It looks likely that creditors will approve plans to take control of the company in return for £200m of additional financing, wiping out Sports Direct's near 30% equity stake, and all other shareholders.
"Not that Mike Ashley is in retreat, just three minutes after Debenhams' announcement, he made public a £100m cash bid for Debenhams Danish business Magazin du Nord, with an offer to take over as CEO to 'assist with the restructuring process.'
"Should Ashley's attempt to disrupt Debenhams' plans fail, landlords will be the other big losers here as the likely pre-pack administration will mean the new owners – the bondholders and other lenders – will be able to exit or renegotiate leases on their stores."