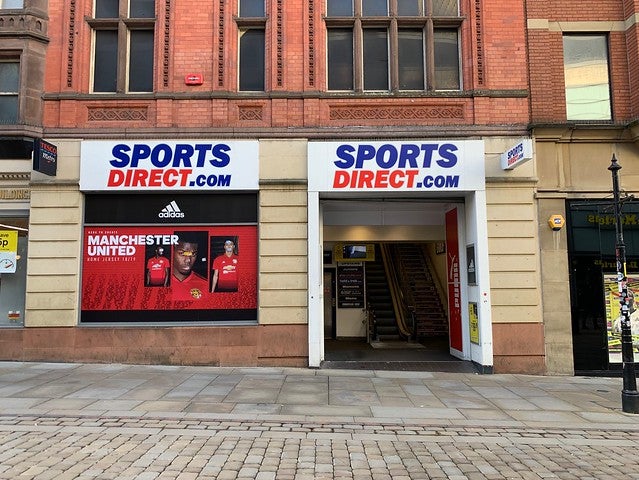 Mike Ashley's retail empire Sports Direct released its preliminary results on Friday after delaying publication, following which shares dropped by 7.9% year-on-year to 17.6p.
The company had delayed its results by more than a week and released the figures after the stock market closed for the weekend.
Sports Direct said in a previous statement: "The reasons for the delay are the complexities of the integration into the company of the House of Fraser business, and the current uncertainty as to the future trading performance of this business, together with the increased regulatory scrutiny of auditors and audits including the FRC review of Grant Thornton's audit of the financial statements of Sports Direct for the period ended 29 April 2019."
The stock market issued a warning that the group's House of Fraser chain has 'terminal' problems including an outstanding £605m tax bill including penalties and interest from the Belgium authorities. Sports Direct has disputed the tax claim insisting it has 'no merit' as the claim is more than five times its profits.
Ashley said: "Even though we do believe there could be a bright future for House of Fraser, and indeed have publicised our Frasers vision which we are very excited about if we had the gift of hindsight we might have made a different decision in August 2018."
Reported profit before tax for the 12 months to the end of April was £179.2m, up 193.3% from £61.1m the previous year, largely due to the £85.4m impairment of Sports Direct's Debenhams strategic investment the previous year.
UK Sports Retail revenue saw a small increase of 0.3% from £2,181.5m to £2,187.3m. Excluding acquisitions, revenue decreased by 2.9% and like-for-like stores gross contribution fell by 1.6%.
European Sports Retail revenue fell by 5.9% from £637.2m to £599.8m with currency-neutral revenue down by 2.9%.
Underlying EBITDA fell by 6% from £306.1m to £287.8m excluding House of Fraser, which saw underlying EBITDA rise by 10.9% to £339.4m.