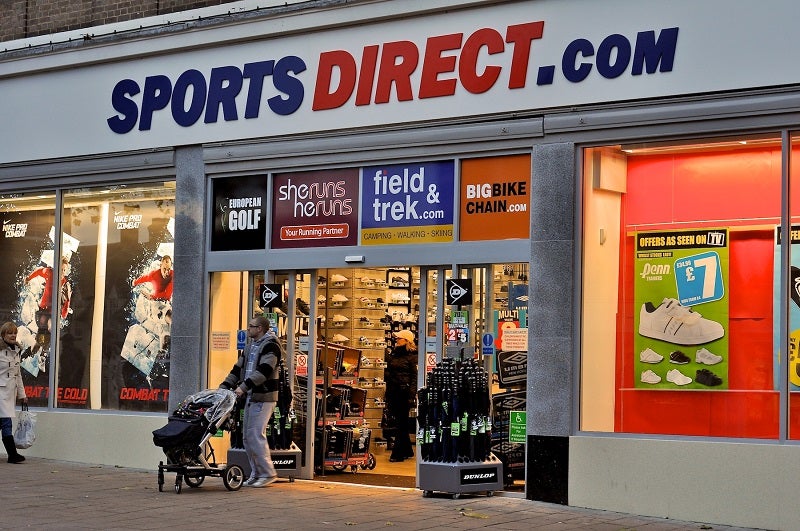 UK retailer Sports Direct has delayed the release of its preliminary results for the period ending 28 April 2019, due to trading uncertainty surrounding its UK department store chain House of Fraser.
The Mike Ashley-owned retailer was due to publish its results on Thursday. It has now stated that it expects the results to be published between 26 July and 23 August 2019.
Sports Direct said: "The reasons for the delay are the complexities of the integration into the company of the House of Fraser business, and the current uncertainty as to the future trading performance of this business, together with the increased regulatory scrutiny of auditors and audits including the FRC review of Grant Thornton's audit of the financial statements of Sports Direct for the period ended 29 April 2018.
"These factors have led to a need for the company to compile more information than in previous years for the audit of period ended 28 April 2019 and has therefore impacted on preparations for and responses to increased challenges in connection with this audit. Grant Thornton has also required additional time to complete its audit work for the period ended 28 April 2019 leading to the delay in the publication of the company's preliminary results announcement."
Sports Direct noted that increased regulatory scrutiny has resulted in longer lead times for the completion of audits and said it believes its accounts and the audit to be at a progressive stage. The retailer admitted that there are a 'number of key areas to conclude on,' which could substantially affect the guidance provided in its announcement of 13 December 2018 in which Ashley describing trading as 'unbelievably bad.'
GlobalData retail analyst Patrick O'Brien said: "Sports Direct's delay has really spooked investors, as the company has not reported results since last year. So much has happened to the company since then, as there is a dearth of public information on how it has managed to integrate all its acquisitions and indeed on what it intends to do. In the meantime, footfall has continued to fall in the UK and there are serious concerns about its exposure to physical retail."
Sports Direct's House of Fraser retail journey
Sports Direct International acquired the business and assets of House of Fraser in 2018 for $115m. Since then, the British general trade union GMB issued a warning to the retail chain over the loss of 627 jobs involved in the acquisition, it reopened two distribution centres and British furniture and floorings retailer ScS Group ceased trading at its 27 House of Fraser concessions.
Earlier this year, Mike Ashley agreed to make a major investment to open 31 rebranded House of Fraser stores over the next five years.
Prior to the acquisition, the department store chain had been hit with a Company Voluntary Arrangement, the closure of 31 stores and a petition from property landlords.