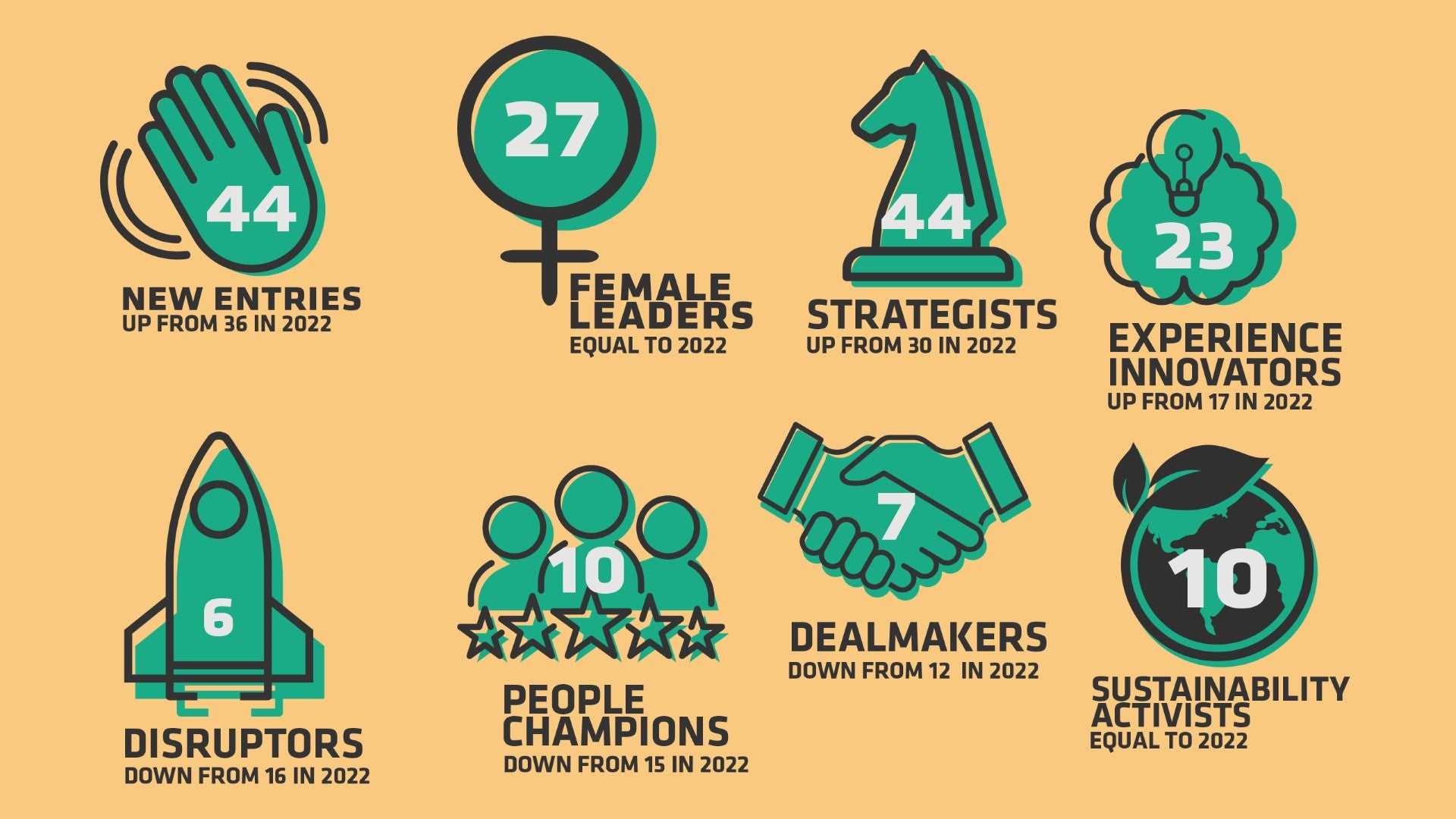 Retail Week, the business intelligence platform has unveiled its 18th annual Retail 100 flagship report. This year's edition showcases the most influential figures shaping the retail industry.
The report, compiled by Retail Week's reporters in partnership with Ecommpay, Klaviyo and Square for Retail, highlights individuals driving change, innovation and advocacy within the sector.
In a testament to the rapid evolution of the retail industry, the 2023 Retail 100 report reveals a 47% increase in individuals recognised as "The Strategists." These leaders are spearheading significant transformations across the sector.
Notable names such as Andy Higginson and Régis Schultz, the duo behind JD Sports, have reported record-breaking sales of £10.1bn ($12.6bn) and plan to expand further with 350 international store openings annually, focusing on North America and Europe.
Customer experience takes centre stage
The report spotlights the increasing importance of customer experience (CX), with 23 leaders recognised as "Experience Innovators." Greggs CEO Roisin Currie has led her company to a 23% increase in total sales, reaching £1.5bn.
Her strategy includes expanding across different formats and enhancing the customer experience to open 150 new shops in 2023.
Taku Morikawa, CEO of Uniqlo Europe, has also contributed to this trend with tech-driven store expansions and unique formats such as the Covent Garden store.
Fresh faces drive sustainable retail
Sustainability continues to be paramount and the 2023 report introduces new faces such as Victoria Prew, CEO and founder of Hurr Collective. Under her leadership, the company now holds an inventory worth more than £1m from luxury brands such as Burberry, Celine and Dior.
Partnerships with eco-consultancy Eco-Age and fashion charity Traid have further strengthened the company's ESG credentials, positioning them for growth and impact.
Retail Week report lead Megan Dunsby acknowledges the industry's transformation, stating: "Retail bosses are making smarter decisions amidst inflationary pressures and the cost-of-living crisis. The individuals celebrated in the Retail 100 are reshaping the industry.
"Yet, there's room for improvement in making the industry more diverse, as reflected by the recognition of 27 female leaders, with a need for more progress in racial equality."
While the 2023 Retail 100 report highlights industry leaders' achievements, it also identifies 44 new entries, marking the highest number of new faces in its 18-year history.
Retail Week spotlights 13 retail executives to watch for their potential to lead substantial growth or become prominent names in the sector in the coming years.