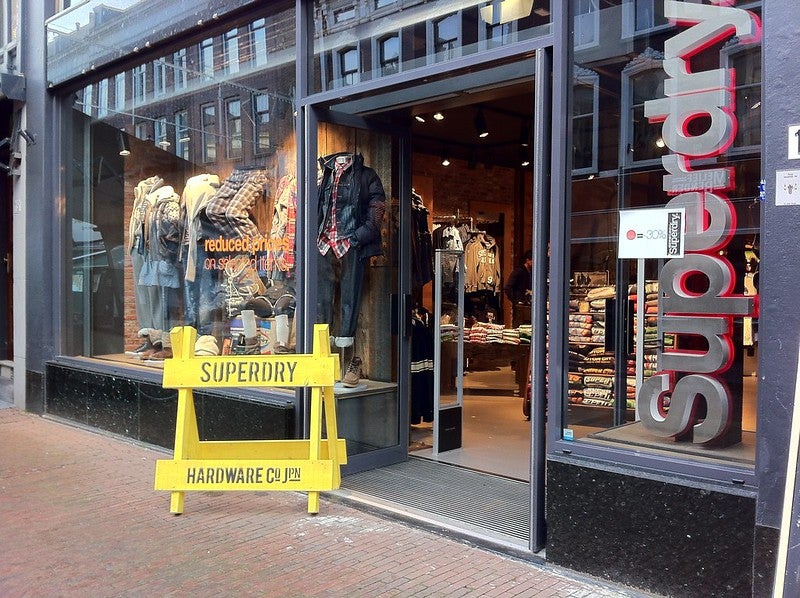 Fashion retailer Superdry has announced that it reached a new £70m Asset-Backed Lending Facility (ABL Facility).
The retailer, which sells sweatshirts, hoodies and jackets, secured the new financing facility through its existing lenders HSBC and BNPP. It will run until January 2023.
The facility was announced in conjunction to first quarter (Q1) trading update. The retailer reported a 24.1% decline in total group revenue for the period ending 25 July.
Superdry noted that Covid-19 disruptions are continuing to materially impact its performance year on year.
The retailer closed all of its stores due to the coronavirus and has reopened around 95% of its store network.
The UK branded clothing company said that had £57.8m net cash on the Balance Sheet as of 6 August. The "strong cash position" has been attributed to "significant and decisive management actions taken to preserve cash ahead of our working capital trough in October".
Superdry CEO Julian Dunkerton as saying: "The actions we have taken to date have greatly strengthened our cash position, which together with our new ABL Facility, give us the flexibility to execute our current plans and to secure our recovery.
"Together, we are making our way through this unprecedented period, and I'm confident we can reset the brand and deliver on our transformation plans."
Recently, UK retailer WHSmith initiated talks with staff over moves that could see the lay-off around 1,500 employees amid the coronavirus pandemic.