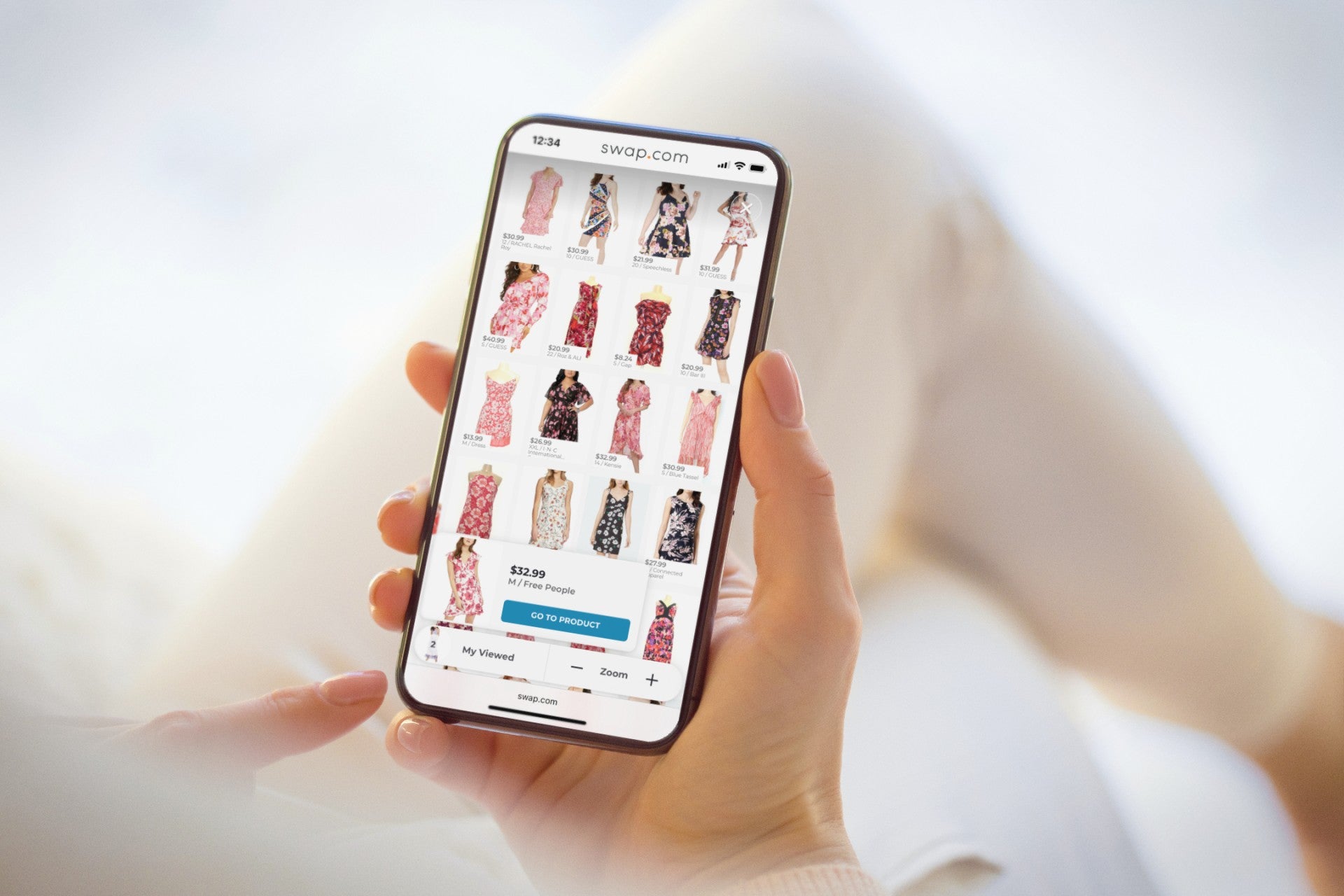 US-based pre-owned goods e-retailer Swap.com has partnered with fashion retail platform FIND.Fashion to offer shoppers a new artificial intelligence (AI) powered visual search capability on its mobile app.
FIND.Fashion technology combines data with emotion recognition to help customers search for products.
Swap.com board member and chief commercial officer Antonio Gallizio said: "Some shoppers aren't sure exactly what they want, they just know Swap is a good place to find it at a great value.
"Adding FIND.Fashion visual search makes it easier to find what they want in that moment, and it makes the shopping experience easier, faster and more engaging.
"We know this because buyers that use the search walk away happier with their purchases and find more products on our site that they inevitably buy."
FIND.Fashion's technology focuses on emotion instead of text-based entries or historical data, which are often affected by changes in tastes and seasons.
The technology removes the need to describe products verbally and allows customers to search visually, which the company claims increases the likelihood of finding a particular product.
FIND.Fashion CEO and co-founder Heikki Haldre said: "We're thrilled Swap.com customers are enjoying FIND.Fashion visual product search with emotion recognition and that we've been able to help the company exceed its e-commerce goals in such a short amount of time.
"There is no doubt visual search is blowing text search out of the water."
Based in Chicago, Swap.com was founded in 2012 and supports the purchase and sale of pre-owned goods.
The company claims to be one of the largest online consignment and thrift shops in the US.
Last year, US-based fashion retailer Express launched Express Community Commerce, a social commerce platform aimed at fashion enthusiasts who wish to style, inspire and earn commissions.
The platform is part of Express' EXPRESSway forward strategy.