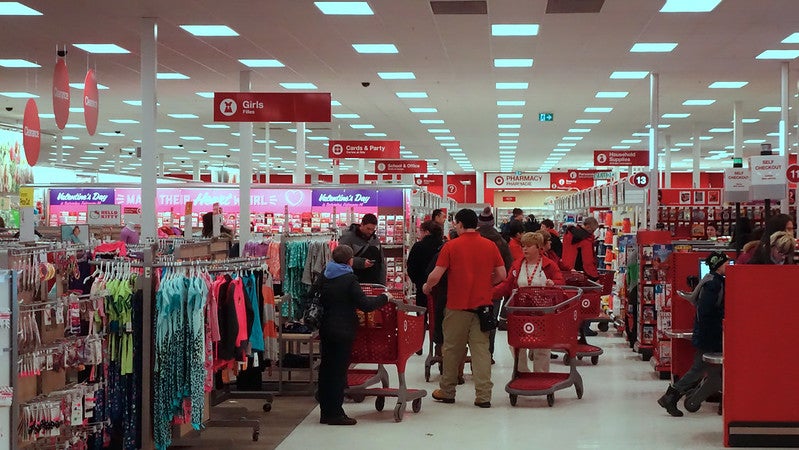 US-based retailer Target has reported better-than-expected results for the second quarter of the year, with overall revenue up by 9.5% to $25.16bn from a year earlier.
During this quarter, the company's earnings per share (EPS) calculated using generally accepted accounting principles (GAAP) rose to $3.65, an 8.9% increase from $3.35 a year earlier.
Its adjusted EPS also grew by 7.9% to $3.64 from $3.38 last year.
Target's comparable sales increased by 8.9% in the quarter, on top of a record 24.3% growth a year ago. This increase was driven entirely by traffic.
Comparable sales for stores rose by 8.7% following a 10.9% growth last year. Stores fulfilled more than 95% of Target's sales in the quarter.
Online comparable sales also increased by 10%, on top of a 195% growth a year earlier.
This was driven by same-day services, including Order Pickup, Drive Up and Shipt, which increased by almost 55% this year.
The company anticipates its full-year operating income margin rate to be 8% or higher.
Target chairman and CEO Brian Cornell said: "In the second quarter, our business generated continued growth on top of record increases a year ago, reinforcing Target's leadership position in retail.
"We've spent years building and investing in the durable model we have today, which is supported by a differentiated strategy and the best team in retail.
"Even after unprecedented growth over the last two years, we see much more opportunity ahead of us and we're leaning into opportunities to invest in the long-term growth and resiliency of our business.
"Our team and operating model can seamlessly adapt to changes in the environment and we're well-positioned to deliver outstanding performance in the back half of the year."
In March, Target revealed plans to invest $4bn a year for the next few years to strengthen its retail operations in the US.
The company will focus on expediting store openings, remodelling stores and improving fulfilment services and store experiences, as well as last-mile and replenishment capabilities.