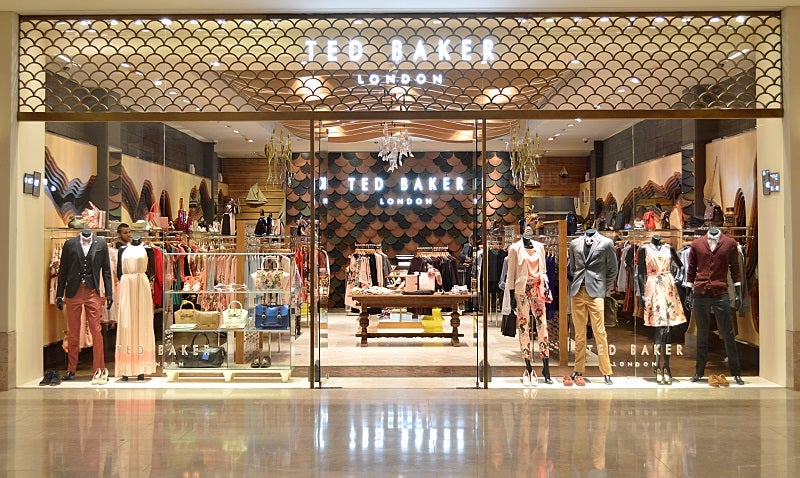 Global lifestyle brand Ted Baker has announced its profit before tax declined by 26.1% to £50.9m for the 52 weeks ending 26 January 2019 from £68.8m the previous year, annual results published today show.
Profit before tax and exceptional items fell by 14.3% to £63m from £73.5m and group revenue rose by 4.4% to £617.4m from £591.7m. Retail sales in the UK and Europe rose 4.6% to £315m, and North America rose 4.7% to £125.7m, while rest of the world retail sales declined by 4.7% to £20.3m.
Ted Baker acting chief executive officer Lindsay Page said: "Ted Baker has continued to grow across each of the brand's distribution channels despite difficult trading conditions across a number of the Group's global markets. This resilient sales performance again reflects the strength of the brand, the talent of our teams, and the quality of our collections.
"We have made a number of significant investments to ensure that Ted Baker remains well-positioned for long-term development. We are excited by our spring/summer collections and the board remains focussed on identifying opportunities in the evolving retail market to further expand the brand."
Analysts urge Ted Baker to focus on brand identity
GlobalData retail analyst Emily Salter said: ''Despite a decent rise in group revenue, this is nothing like the growth previously experienced and expected. The past year has shown that premium brands are not immune to the problems faced by midmarket retailers, as the growth is far off the 11.4% increase in FY2017/18 as retail sales dragged down impressive online revenue growth.
"Luckily, the brand's online platform is able to offset poorer performance in physical locations as e-commerce made up 19.7% of total sales during the year. It is doubtable how long this can be maintained though, as physical locations continue to struggle with declining footfall and weak consumer confidence persists."
Salter added: "Despite the shift online, Ted Baker continues to open a few physical locations, including department store concessions across the UK and Europe. The brand should focus on premium department stores to avoid the troubles faced by the likes of House of Fraser and Debenhams.
"Retailers have been up against currency fluctuations for a while, and this is likely to continue due to the impacts of Brexit, so Ted Baker must factor this continued volatility. The decline in profit is also in the context of a retail environment characterised by regular and heavy discounting. The brand must ensure it does not succumb to this, to retain its margins and to ensure that consumers do not become accustomed to discounting and therefore change their purchasing habits.
"Despite the troubles experienced by Ted Baker over the last year, culminating in CEO Ray Kelvin's recent resignation (falling in Q1 of FY2019/20), helping the retailer to draw a line under the situation, the brand is positioned for future growth as long as it focuses on maintaining product continuity and its brand identity," Salter concluded.