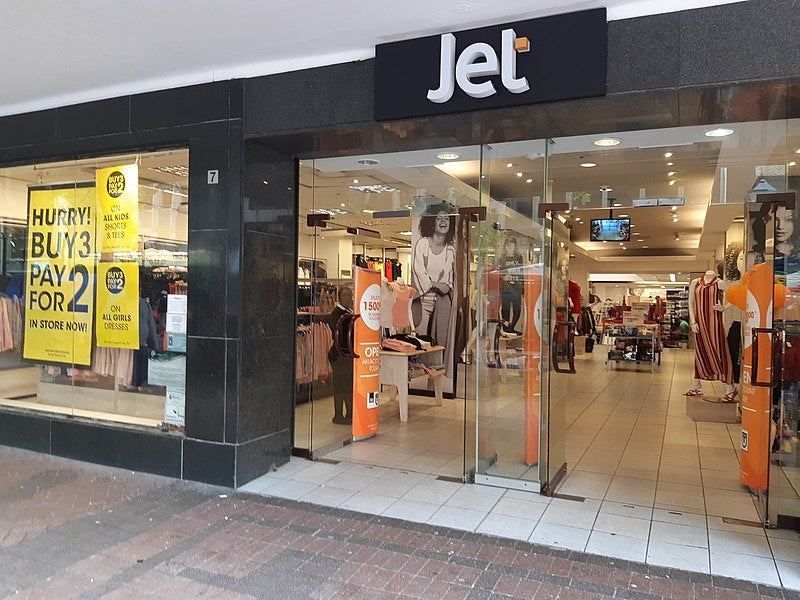 South African retail company The Foschini Group (TFG) has submitted a conditional offer to the Edcon Business Rescue Practitioners for the sale of Jet business.
The offer has been accepted and TFG will enter talks over the sale of part of Jet business.
TFG has a portfolio of 29 retail brands and more than 4,085 outlets in 32 countries. These brands trade in clothing, footwear, jewellery, sportswear, homeware, cellphones and technology products.
Edcon is South Africa's non-food retailer and operates its business under divisions, namely fashion retailer Edgards, Thank U division and Jet in the region.
Jet caters to the lifestyle needs of customers related to clothing, home, and beauty.
Edcon Business Rescue Practitioners said: "TFG is uniquely placed in terms of this niche market, infrastructure, and current leadership expertise to positively position the Jet business within its target markets and drive the business forward.
"Jet's scalable business model with scope for further market share and growth ensures its sustainability as an established South African brand.
"There is alignment between TFG's product and value offerings with the current brand and value offering of Jet."
The deal will finalise on the signing of definitive agreements. It is expected to take place this quarter.
However, the transaction is dependent on "conditions precedent and regulatory approvals, including the competition authorities".
Earlier this month, South African retail holding company Steinhoff International Holdings (group) agreed divests its shares in home furnishing retail chain Conforama France.