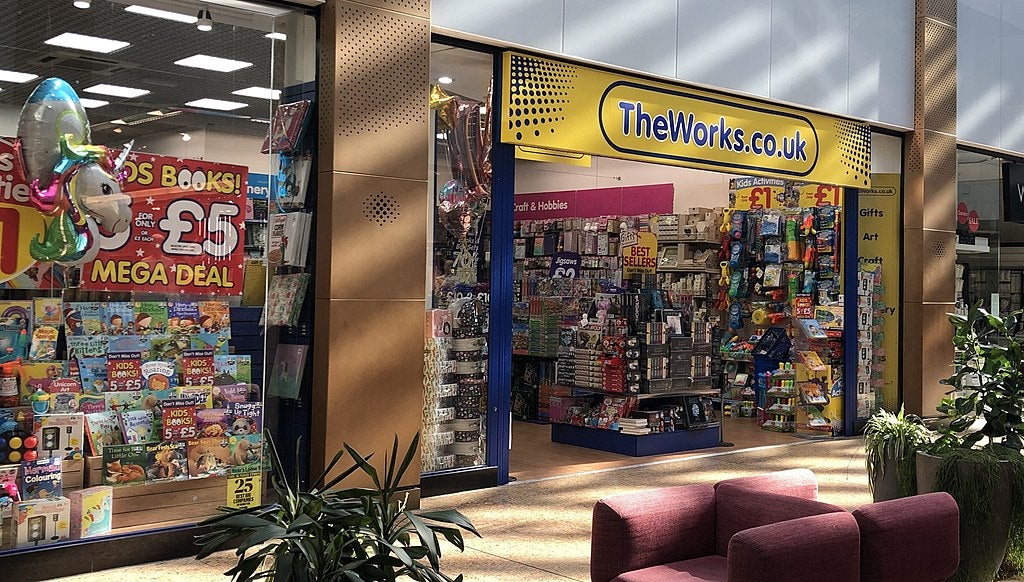 UK-based value retailer The Works has reported a 2.1% sales growth for the first half (H1) of fiscal 2023 (FY23), which ended on 30 October.
During the six-month period, the retailer's total like-for-like (LFL) sales increased by 0.6% and its LFL store sales rose by 3.5%, while its online sales dropped by 16.9%.
The company said that its sales from both channels were affected by operational issues in May following a cybersecurity incident earlier this year.
The Works CEO Gavin Peck said: "We have delivered a resilient performance in the first half with positive sales growth overall, demonstrating continued progress against our 'better, not just bigger' strategy.
"Our more customer-focused product proposition has continued to resonate, supported by the hard work and fantastic customer service delivered by our colleagues, helping to offset the challenging trading conditions being seen across the market."
In the weeks following its last trading update, The Works saw its store LFL sales growth ease slightly, while its digital sales growth also continues to remain behind stores.
The company said it believes there is opportunity for growth in its online channel in the medium term. Its board has also kept its expectations unchanged for FY23.
Peck added: "Although it is very difficult to predict what Christmas will look like this year, we believe that the great products and fantastic value we offer will be more important than ever, with families still looking to celebrate Christmas but in a more affordable way.
"The Works has proven itself to be a resilient business and we remain confident in our ability to make progress on our strategy and deliver growth in the medium term, supported by a robust balance sheet."
Earlier this year, The Works reduced its FY23 expectations as part of its trading update for the first quarter of fiscal 2022 (FY22).