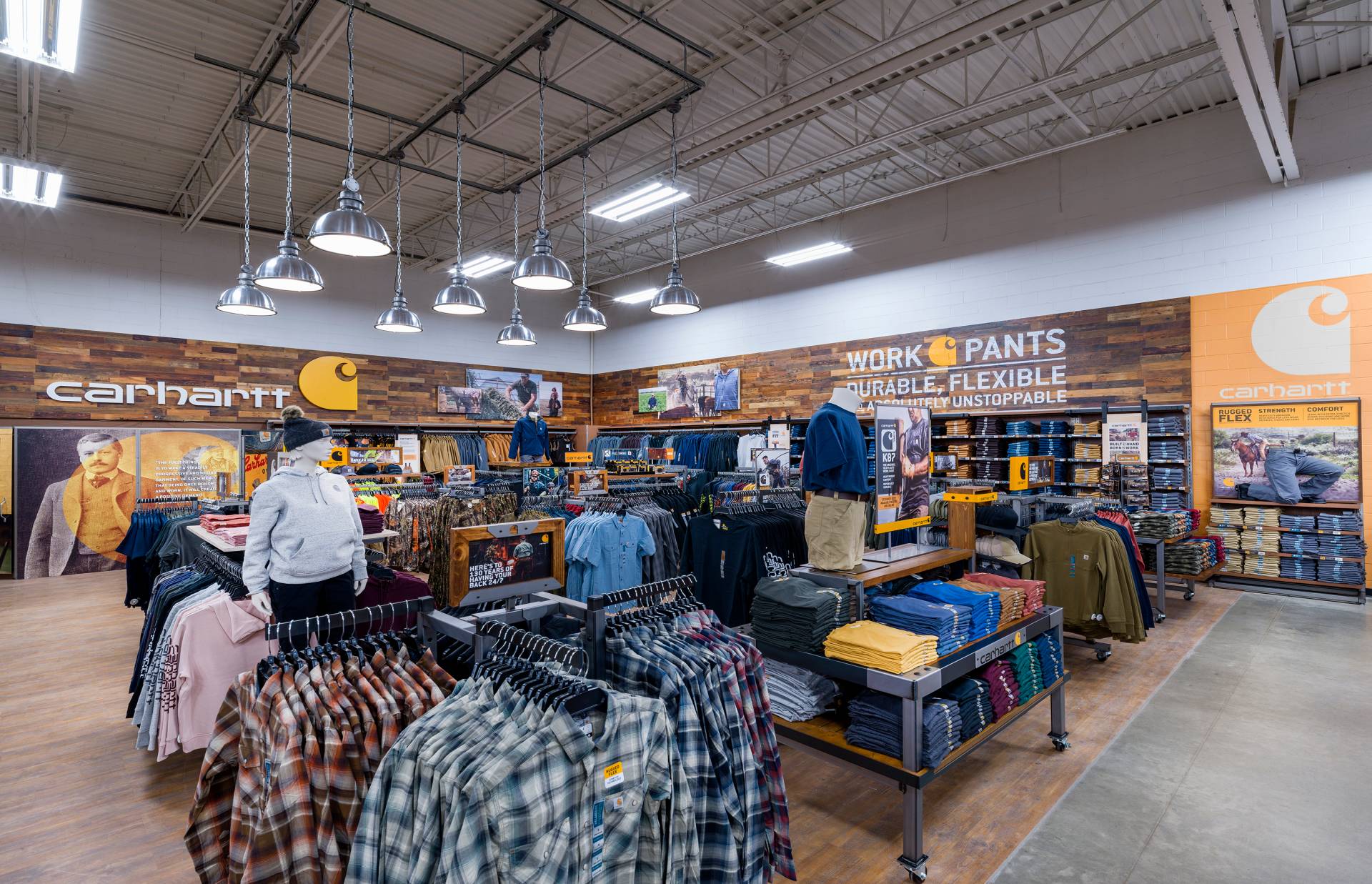 US-based rural lifestyle retailer Tractor Supply has shared plans to expand its offerings from workwear manufacturer Carhartt at its retail stores.
Tractor Supply will introduce the new 'shop-in-shop' concept to increase Carhartt's merchandise selection in more than 100 stores across the US this year.
The store-within-a-store is currently available across ten Tractor Supply stores and will be rolled out to another 25 stores next year.
Carhartt's offerings will include bibs, rainwear, year-round fleece assortments and additional trouser styles, as well as clothing for women and children of all sizes.
Tractor Supply executive vice-president and chief merchandising officer Seth Estep said: "Our Tractor Supply stores offer a unique assortment of products that cater to the 'out here' lifestyle, and we know our customers depend on Carhartt for comfortable, durable clothes to get the job done.
"This new store-within-a-store format was created with Tractor Supply's customers at the centre of the shopping experience. By partnering with Carhartt to double our selection, our stores have even more of what makes Tractor Supply a destination for everything, workwear and otherwise, that our customers need to take care of their home, land, pets and animals."
The two brands initially trialled the concept in 2018 and 2019. As part of the pilot, Carhartt added three shop-in-shop spaces measuring between 1,200ft² and 1,400ft² every year.
The spaces were installed at Tractor Supply stores in California, Kentucky, Michigan, New Jersey and New York.
Several retailers are employing the store-within-a-store format to widen the product range for their customers and grow their customer bases by expanding both their physical and digital footprints.
In February, Target announced to open dedicated Apple shopping space at select stores in the US.