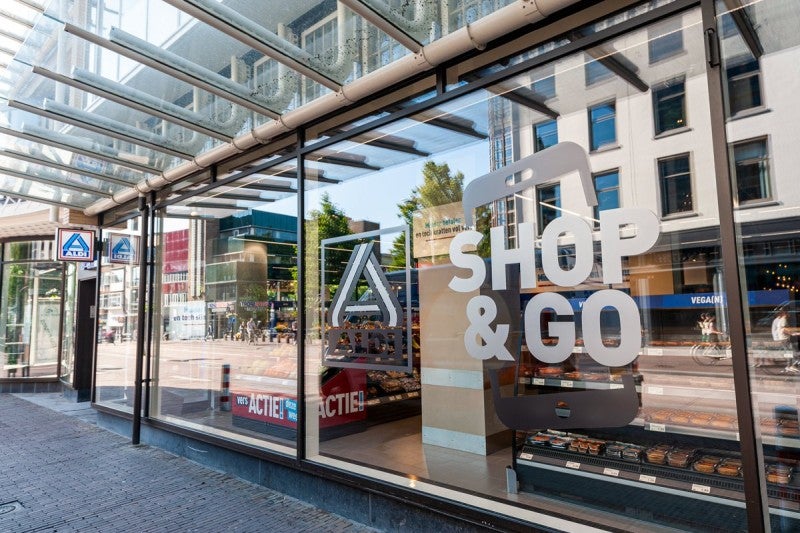 Israel-based computer vision company Trigo has partnered with German discount supermarket giant ALDI Nord to open an artificial intelligence (AI) powered autonomous supermarket in Utrecht, Netherlands.
Set to open on 20 July, ALDI Shop & Go will be the Netherlands' first cashierless grocery store.
The 370m² store features Trigo's shelf sensors and ceiling-mounted cameras, which analyse shoppers' movements and product choices.
Customers can select their items and walk out without the need to stand in a checkout lane or scan any items, while payments and receipts are completed digitally.
ALDI Nord Group described the AI-powered, frictionless supermarket in Utrecht as a 'milestone' in its digitisation efforts.
ALDI Einkauf chief technology officer Sinanudin Omerhodzic said: "The true magic of discount retailing is simplicity. We therefore always use technology where it specifically makes us better and faster.
"With ALDI Shop & Go, we have developed a concept that brings together the discount idea and computer vision technology – always with the aim of making shopping as easy as possible."
The Utrecht store represents Trigo's largest store format to date.
The company has also partnered with other grocery retailers such as Tesco, REWE Group, Netto and Wakefern Food to develop frictionless express supermarkets.
Its retail automation platform identifies customers' shopping items to create a fully seamless checkout process.
Trigo co-founder and CEO Michael Gabay said: "Trigo works closely with top retailers to convert their existing stores while maintaining their unique character and layout, and leveraging their physical grocery scale to roll out next-generation offerings securely.
"We are particularly proud to work with ALDI Nord, which has been at the forefront of grocery retail innovation for nearly a century."
ALDI Nord also operates in Belgium, Denmark, France, Germany, Luxembourg, Poland, Portugal and Spain.
The company currently has more than 86,000 employees.