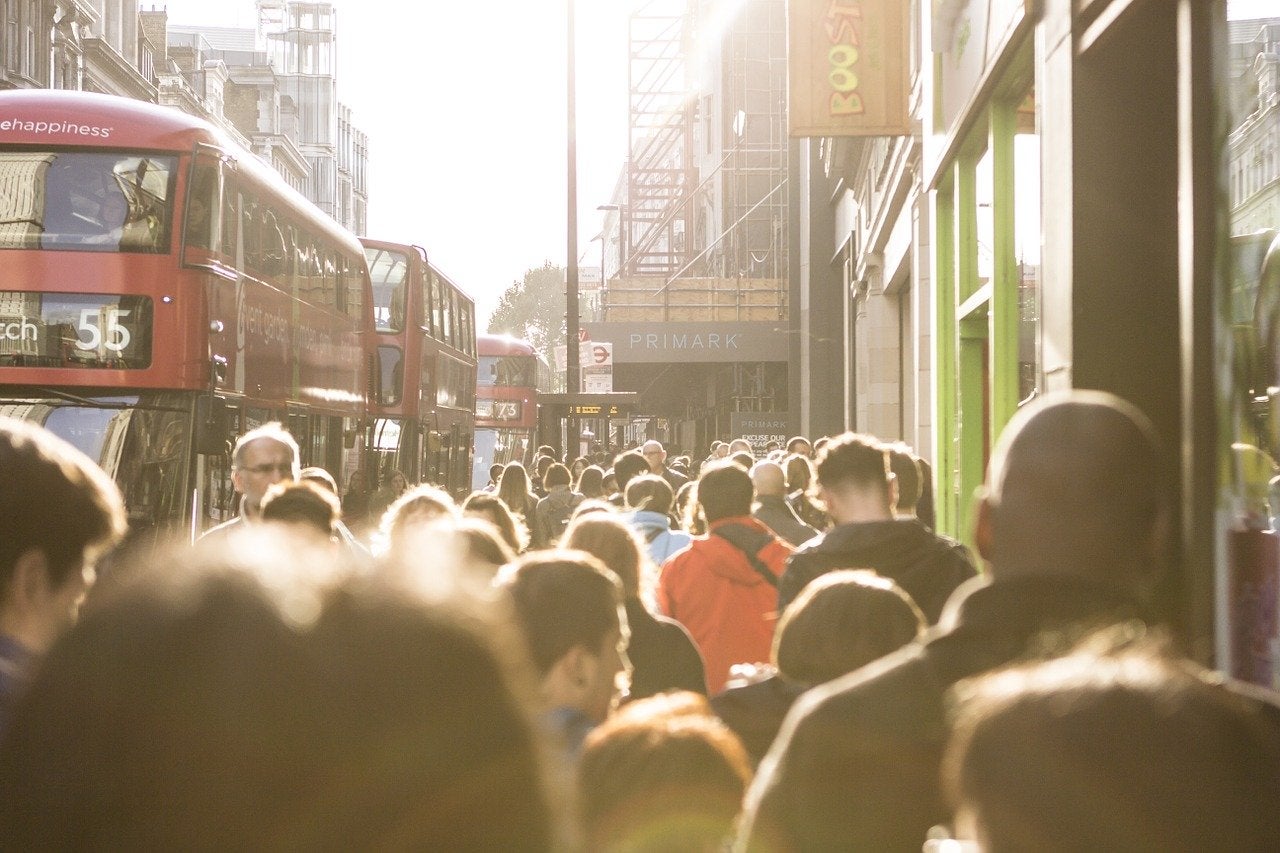 Office for National Statistics (ONS) figures have revealed that July UK retail sales increased by 3.6% compared with last month and are 3.0% above pre-pandemic levels from February 2020.
Household goods stores saw the biggest increase, rising 6% above February's levels, while the clothing sector remains the hardest hit by the pandemic, with July's volume of sales 25.7% lower than February. The clothing sector, however, did see an increase of 11.9% this month.
The overall value of sales increased by 4.4% while the volume of food sales fell by 3.1%, though still remaining high. The ONS said that this could be attributed to the 'eat out to help out' scheme, which saw customers buying more dinners at restaurants than supermarkets.
Online retail sales also experienced a decline, with the volume of sales falling by 7.0% in July when compared with June. However, because online retail has seen strong growth during the pandemic, online sales are still 50.4% higher than pre-pandemic levels in February.
Response from the industry
Customer loyalty expert and Loyalize CEO David John told Retail Insight Network that the retail sales figures revealed by the ONS offer 'rare economic hope'.
He said: "With public debt topping £2tn for the first time on record, this offers some rare economic hope, with Chancellor Rishi Sunak stating that these retail sales figures are a positive sign of Britain bouncing back.
"Whilst a move in the right direction, many retailers are still struggling against rising costs and lower sales and are dependent on continued footfall to generate revenue. With consumer confidence still low due to the fragile economic situation, the importance of effective customer engagement has never been higher.
"In times of crisis, customers are more sensitive about how and where they spend their money. Therefore, organisations need to understand what a customer wants to get them back. A useful way to do this is to examine the data sets that retailers keep on their customers and assess how they can go that little bit further to ensure a positive customer journey."
Contactless payment system SumUp country growth lead UK Or Perlman told Retail Insight Network that its own transaction data showed a 9% increase for retail businesses week-on-week throughout July.
Perlman said: "While some would argue this is to be expected when many businesses tentatively opened their shutters for the first time since the easing of lockdown restrictions, it does say something about how the British public is willing to put their 'contactless taps' behind the independent retailers who make up their high street."
"The start of more positive consumer spending"
E-commerce experience specialist Bloomreach CEO and co-founder Raj De Datta said that, although the UK is now seeing the start of 'positive consumer spending', retailers still need to ensure they are adapting to fit into the 'new normal'.
De Datta said: "It is really positive to see that retail sales climb back to pre-pandemic levels. The lockdown has obviously been very difficult for many retailers, with shops being closed and footfall plummeting. This has obviously had a massive impact on how people shop and the State of Commerce Experience research study, conducted by Forrester and commissioned by Bloomreach, found that 90% of consumers have changed their behaviour as they try to avoid physical stores due to safety concerns and buy exclusively online where possible.
"Half of surveyed consumers added that they were now shopping on digital channels for products they'd never purchased online before. As a result of these changing behaviours, retailers that have a digital-first mentality have actually thrived during the pandemic. The same study found that nearly half of decision-makers whose businesses sell online (46%) report growth as a result of Covid-19.
"We are clearly seeing the start of more positive consumer spending, which will no doubt be a positive for the retail sector. However, retailers still need to ensure they are adapting to fit into the new normal. Online shopping is here to stay and now that consumers have had a proper taste of the convenience, they are going to continue to use it. It would appear retailers understand this, with our research finding that over 30% of retailers surveyed have decreased their planned investment in brick-and-mortar stores since the start of the lockdown, instead choosing to realign their spending into improving their own website, mobile app and social media presence.
"It is great to see the retail resurgence, but the sector is going to look a lot different than it did pre-lockdown."