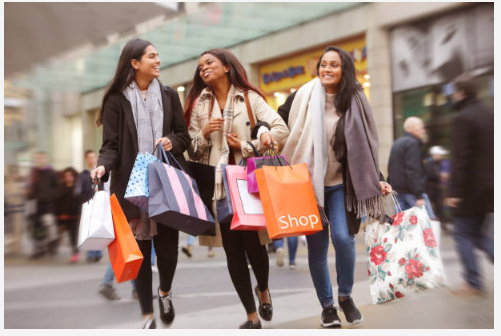 Retail sales growth in the UK has remained throughout April, according to a British Retail Consortium survey.
Spending at BRC member stores increased by 5.1% in annual terms in March and April 2023, well above the 0.3% fall a year ago.
Reuters reported that like-for-like retail sales, which adjusts for changes in retail space, were 5.2% higher on the year, similar to previous months.
However, the rise in sales was masked by the impact of inflation. This meant that shoppers were getting less for their money.
Inflation hit a high of 10.1% in March, the highest in Western Europe and British households are still contending with high inflation.
Unsettled weather deterred shoppers from buying summer clothes
The survey also revealed that clothing sales underperformed as unsettled weather discouraged customers from decking out their summer wardrobe. The poor weather left customers thinking twice before purchasing summer clothes and many decided against buying them.
The figures are not adjusted for inflation, so the rise in sales masked a large drop in volumes.
The Bank of England has forecast that price rises will slow by the end of this year. However, many economists think it is close to ending its rate hikes dating back to December 2021, although it remains concerned about inflationary pressure from the labour market.
Consumer spending grew just 4.3% in April
Barclays data shows that consumer spending on payment cards rose by 4.3% year-on-year in April. Yet rising costs continued to pressure household finances, with two-thirds of consumers saying they were looking for ways to cut weekly shopping costs by switching to lower-priced or discounted items.
According to Barclays economist Abbas Khan, high inflation continues to squeeze real household disposable incomes and constrain consumption.