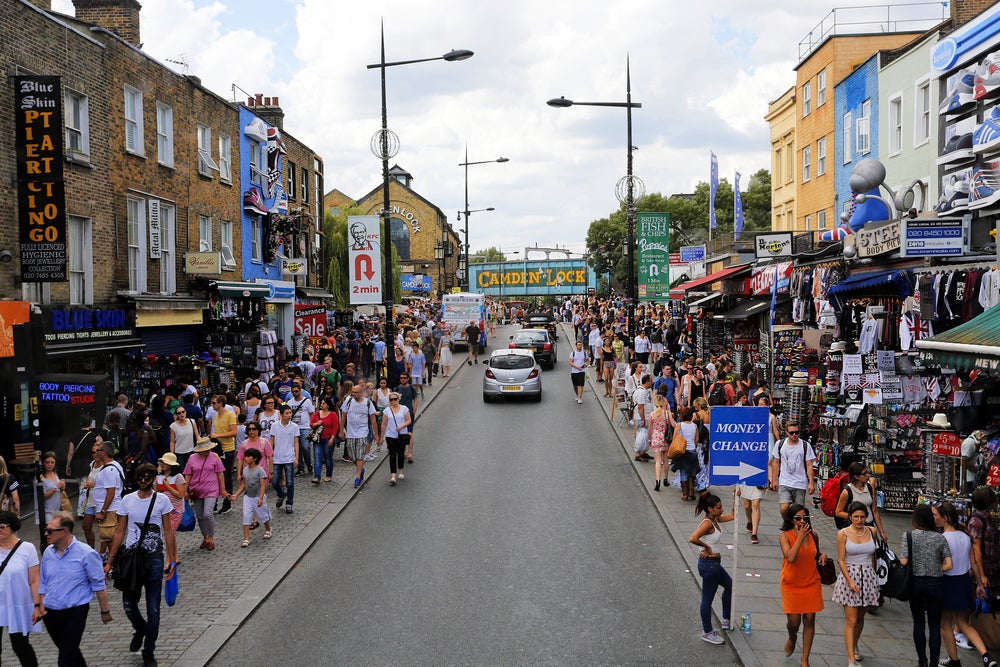 The British Retail Consortium (BRC) has just reported that total retail sales saw a significant increase of 4.1% in August 2023 when compared to the same period last year, which only witnessed a growth of 1.0%.
These figures were released for the four-week period from July 30 to August 26, 2023.
According to James Burgess, head of commercial and insolvency at Atradius, retailers across the country have seen an overall increase in their profits with an uplift in retail sales following the August bank holiday.
"With the warm weather we are promised for September, […] we are expecting to see shoppers flock to our high street and increase consumer spending in September," Burgess added.
While the headline figure suggests a healthy uptick in retail sales, experts caution that these sales figures have not been adjusted for inflation.
This becomes especially pertinent as both the August Shop Price Index (SPI) by the BRC and the July Consumer Price Index (CPI) by the Office for National Statistics (ONS) indicate that inflation is running at higher-than-normal levels.
As Burgess noted, "In July 2023, inflation rates fell to 6.8% from 7.9% in June, marking a huge step in the right direction for retailers across the country. Consequently, the falling inflation rates have boosted expectations for retailers, especially over the latest bank holiday."
Contrasting trends in food and non-food retail sales
Breaking down the numbers further, it is revealed that food sales have been a bright spot in the retail landscape. Over the three months leading up to August, food sales showed an impressive growth rate of 8.2%, outperforming the 12-month average growth rate of 8.0%. Moreover, in August alone, food sales recorded a year-on-year growth.
On the flip side, non-food sales did not fare as well. They experienced a slight decline of 0.2% over the same three-month period leading up to August, falling short of the 12-month average growth rate of 0.9%. However, like food sales, non-food sales saw a year-on-year growth in August.
Looking specifically at in-store non-food sales, the increase of 1.3% since August 2022, while positive, still lags behind the 12-month average growth rate of 3.6%.
Online non-food sales followed a different trajectory. They decreased by 1.7% in August 2023, which was a shallower decline compared to the 6.1% drop recorded in August 2022. Nevertheless, both the three-month and 12-month trends still indicate declines, with decreases of 3.1%.
In a noticeable shift, the proportion of non-food items purchased online, often referred to as the penetration rate, dipped to 34.1% in August 2023, down from 34.7% in the same month the previous year.
Navigating challenges and innovations in the UK retail sector
Burgess, the commercial and insolvency expert said: ""Our data reveals that late and failed payment claims fell by a massive 68% in Q2 2023 from Q1, showing retail businesses have weathered the storm of increasing interest rates and soaring costs."
Although the situation remains demanding, he added, the UK retail industry has effectively discovered fresh and inventive methods to address shifting market dynamics.
As examples, he cited expanding online operations, diversifying revenue streams, and adapting to evolving consumer demands. "This has been fundamental to its relative stability and is encouraging consumer spending – with even footfall increasing year-on-year by 1.6% in July, despite the dreaded 'death of the high street'."
Burgess expects to continue to see resilience from firms who take this opportunity to safeguard their future finances and implement responsible business practices for the coming months.
"While Christmas is a peak sales period for many retailers, the cost-of-living crisis may result in slightly lower spending this year – something retailers should prepare for," he concluded.