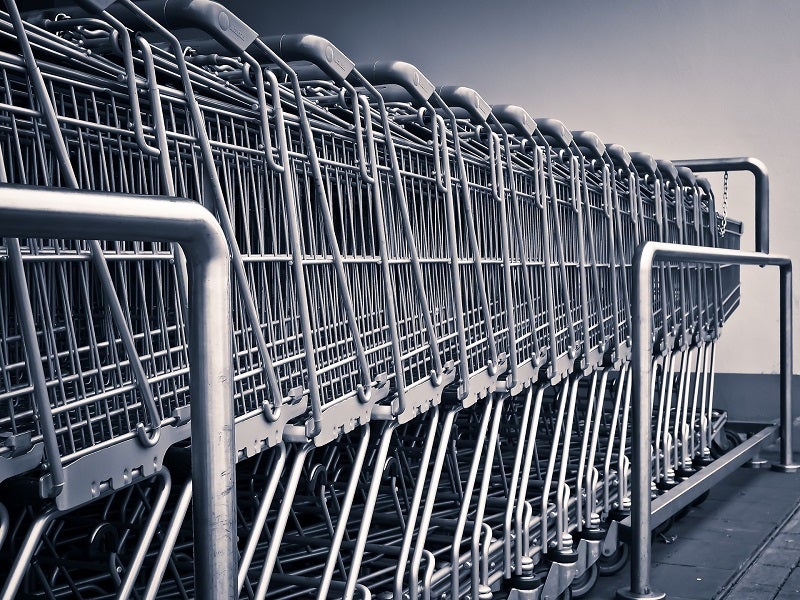 Over a quarter of UK consumers plan to stockpile or have begun stockpiling for Brexit, according to GlobalData's monthly retail tracker.
The tracker analyses 13 UK food and grocery categories that consumers are currently stockpiling or plan to, following reports of potential food retail inflation prices. Household products come out on top at 39.7% with cereal (35.4%), and tea and coffee (35.3%) follow in second and third place. Water was is the least likely product to be stockpiled at 13.1%.
The data suggests the uncertainty surrounding Brexit has also caused stockpiling to filter through to other areas beyond food, such as healthcare, with 41% of consumers collecting over the counter medicines in preparation for a lack of availability.
GlobalData retail analyst Thomas Brereton said: "Two-thirds of all shoppers believe that the price of their usual food and grocery shop will rise notably and just over 10% of people claim they are already stockpiling products.
"Shoppers are either stockpiling or planning to stockpile a wider range of food categories than the predictable cupboard staples, such as household products and cereals, with tinned fruit and vegetables proving a popular category, as well as tinned meat products. It is the fear of price increases rather than shortages that is the biggest driver, with 60% of stockpilers doing so because of a belief of higher prices post-Brexit, and 52% doing so in anticipation of product shortages.
"There has simply not been enough information provided by the government on how food prices, availability and regulations will be affected in the event of a no-deal Brexit. The just-in-time supply chain that UK supermarkets operate on means that there is not the specialist infrastructure in place to deal with stockpiling, particularly of fresh goods, and it is important that the Government provides clarity on the situation as quickly as possible to reassure shoppers."