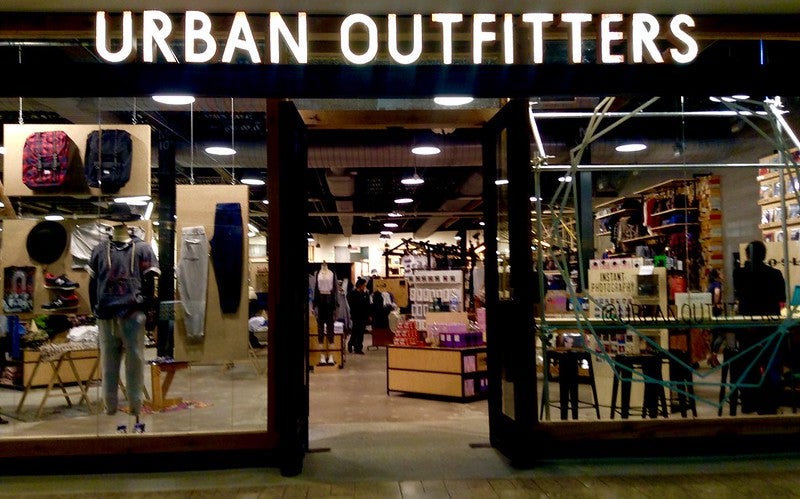 Lifestyle products and services company Urban Outfitters has reported record net sales of $1.13bn for the third quarter of 2021, increasing 14.6% from the same period in 2019.
Driven by various factors such as strong double-digit growth in digital channel sales, the company's comparable retail segment net sales for the three months ended 31 October 2021 grew by 14%.
Comparable retail segment net sales at the Free People Group, Anthropologie Group and Urban Outfitters increased by 55%, 9% and 7%, respectively.
Net sales for the total retail segment increased 16% while wholesale segment sales dropped by 15% during the quarter.
Urban Outfitters generated $89m in net income for the three months and a record Q3 earnings per diluted share of $0.89.
The company's net sales for the nine months ended 31 October 2021 rose 14.3% compared to the nine months period two years ago.
Comparable retail segment net sales for this period increased 16%, but wholesale segment net sales dropped 23%.
The company posted $270m in net income and record earnings per diluted share of $2.71 during the nine months period.
Urban Outfitters CEO Richard Hayne said: "I'm pleased to announce our teams produced record Q3 sales and earnings. We are excited that November 'comp' sales to date for all brands have accelerated from their Q3 rate."
The company owns a portfolio of brands, including Anthropologie, BHLDN, Free People, FP Movement, and Terrain.
Other brands operated by the company are Nuuly Rent, Nuuly Thrift and Menus & Venues brands.
As of 31 October 2021, the company has 260 Urban Outfitters stores, 242 Anthropologie Group stores, 170 Free People Group stores, two stores owned by Urban Outfitters franchisee and one store owned by Anthropologie Group franchisee.