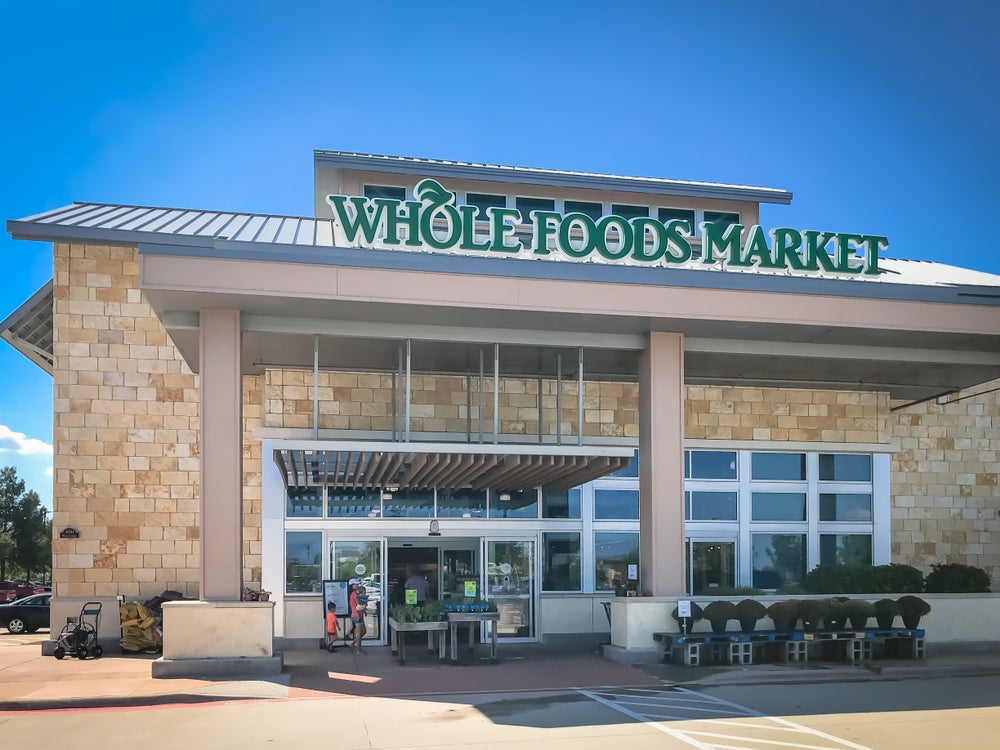 A growing number of retailers in city office districts are opting to move their businesses to the suburbs due to declining foot traffic in downtown areas, according to the Wall Street Journal.
As the aftermath of the pandemic continues to affect office usage, many restaurants and retailers that rely on the daily office crowd are facing significant challenges.
In April 2023, pedestrian foot traffic in urban downtowns across the US was down approximately 25% compared to the same month in 2019, according to real-estate software provider MRI Springboard.
The closure of two San Francisco stores by Nordstrom last week further highlights retailers' dissatisfaction with decreasing sales and rising property crime in major cities.
Suburban shopping centres experience increased demand as retailers adapt to remote work
Retailers, particularly restaurants and dining establishments, are now shifting their focus from urban locations to nearby suburbs. Salad shop Sweetgreen, for instance, closed several locations in Los Angeles, Boston, and New York City last year while expanding its presence in suburban areas.
The shift in consumer behaviour has led to strong demand from retailers in suburban shopping centres, despite challenges such as high inflation and rising interest rates.
Shopping centre owners like Site Centres, Phillips Edison and Retail Opportunity Investments Corp have reported positive leasing and occupancy rates.
Even high-end enclosed malls, such as those owned by Simon Property Group, are showing signs of improvement, with higher foot traffic and occupancy rates approaching pre-pandemic levels.
Real-estate firm CBRET reported that the changing retail landscape has impacted cities such as Chicago, where the availability of retail space in urban areas exceeded that of suburbs for the first time since 2013.
Retail analyst Dana Telsey noted that retailers of all types are increasingly looking to establish their presence in suburban centres.
This trend is reflected in the actions of companies like a fast casual eatery Dig, which has shifted its focus from office districts to suburbs and residential neighbourhoods.
Dig has opened several locations in suburban areas, including Stamford, Conn, Bridgewater, New Jersey, and the Georgetown neighbourhood in Washington, DC. However, smaller business owners whose livelihoods rely on urban downtowns are struggling to attract customers.
Beehive Shoeworks in downtown Chicago, for example, has seen a decline in foot traffic and has had to reduce its workforce due to remote work and public-safety concerns.
Similarly, Tortazo, a Mexican eatery in New York City, faces challenges in attracting the business crowd.
While foot traffic and demand have improved compared to the height of the pandemic, it remains below pre-pandemic levels. To engage with office workers, Tortazo is distributing free food at co-working spaces and other office locations in the Times Square area.
Impact on real estate
Retail landlords, like Whitestone REIT, have recognised the shift in consumer behaviour and are focusing on suburban areas rather than downtown office districts.
Whitestone REIT's chief operating officer Christine Mastandrea noted that foot traffic and customer visits have increased in their suburban properties since the start of the pandemic.
Remote work has played a significant role in this surge, but the presence of entertainment, cultural attractions and fine-dining establishments in suburban towns has also contributed to their appeal.
For instance, Whitestone REIT's shopping centre in a Houston suburb benefits from nearby attractions such as an outdoor amphitheatre, cultural centre and children's museum, which draw local residents.
The retail landscape continues to evolve, with retailers adapting their strategies to cater to the changing preferences and behaviours of consumers affected by remote work and a shift in entertainment and dining options.