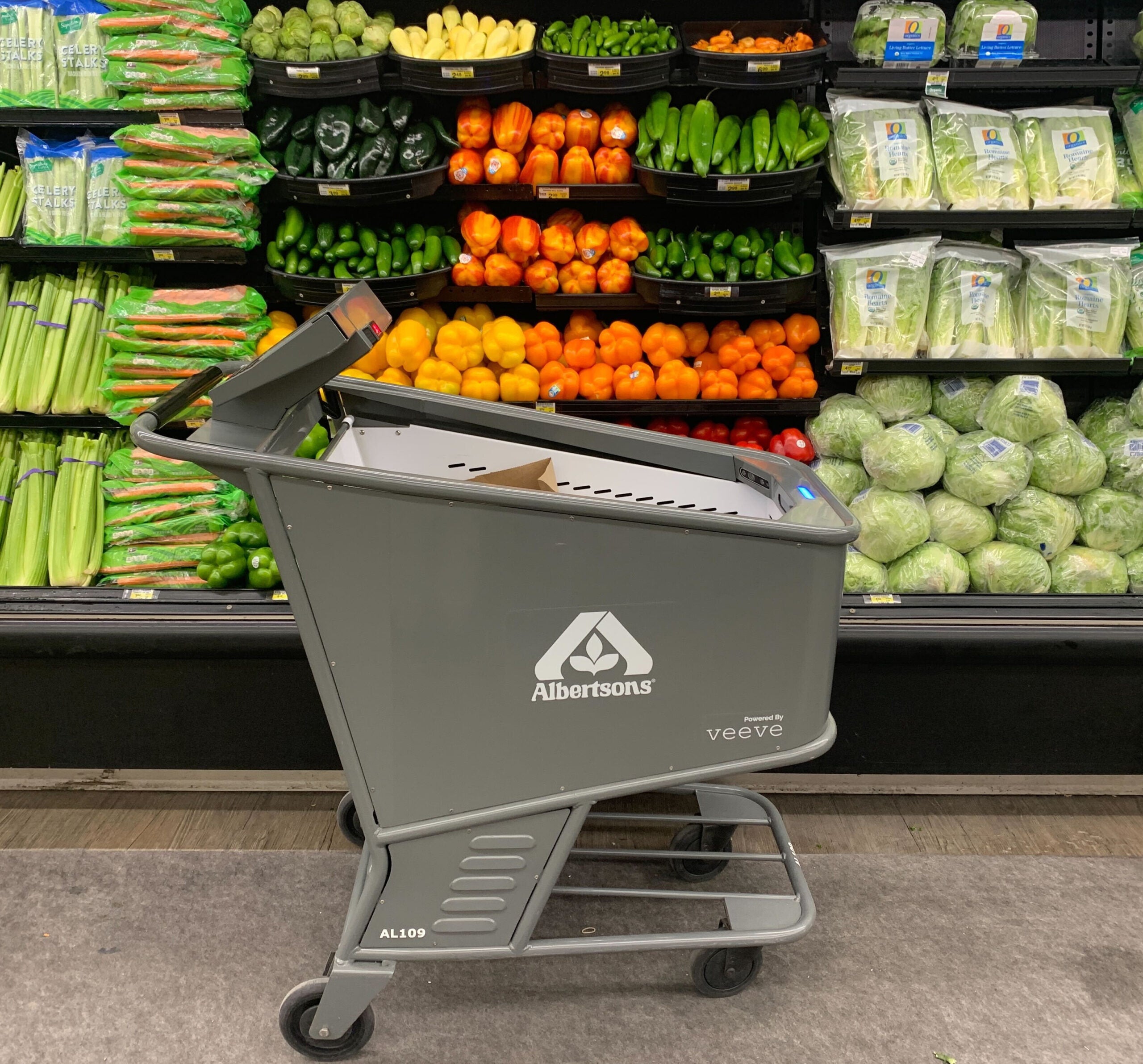 Retail technology start-up Veeve has reached an agreement with US-based grocery store chain Albertsons Companies to expand its Smart Carts in the US.
As part of the agreement, Veeve will introduce carts powered by artificial intelligence (AI) at additional Albertsons stores.
The carts feature cameras, sensors and touch screens to display running totals of in-cart items, as well as built-in scales.
They are designed to offer a 'fast, convenient and contactless' shopping experience.
Customers can also pay for their purchases through the tech-enabled carts and leave the store without having to stand in a checkout line.
Veeve Smart Carts will be integrated with the Albertsons for U loyalty programme.
Veeve co-founder and CEO Shariq Siddiqui said: "We're thrilled to partner with Albertsons to deliver a personalised in-store shopping experience.
"This deployment is an important and inevitable next step in connecting the consumer's e-commerce activity with a totally new, digitally driven in-store shopping experience.
"Working with Albertsons, we are building a link between multiple consumer channels and the brands they trust while keeping customer loyalty central to the experience."
Albertsons is expanding the Veeve cart trial to more locations, having begun testing the carts at two stores in Idaho and California last year.
Albertsons omni-experience senior director Alyse Wuson said: "Veeve Smart Carts offer a sophisticated, yet simple self-checkout experience for people who value flexibility and time savings.
"Our goal is to enhance the grocery experience no matter how our guests choose to shop, and Veeve's technology brings the ease and integration of ecommerce right to the grocery cart."
In 2020, Albertsons decided to implement Nuance's AI-powered virtual assistant and live chat solutions to offer instant digital support to customers during online grocery shopping.
The company installed the solution across its Vons stores and has offered AI-powered assistance at Safeway, Tom Thumb, Jewel Osco, Albertsons, Pavilions and Randalls.