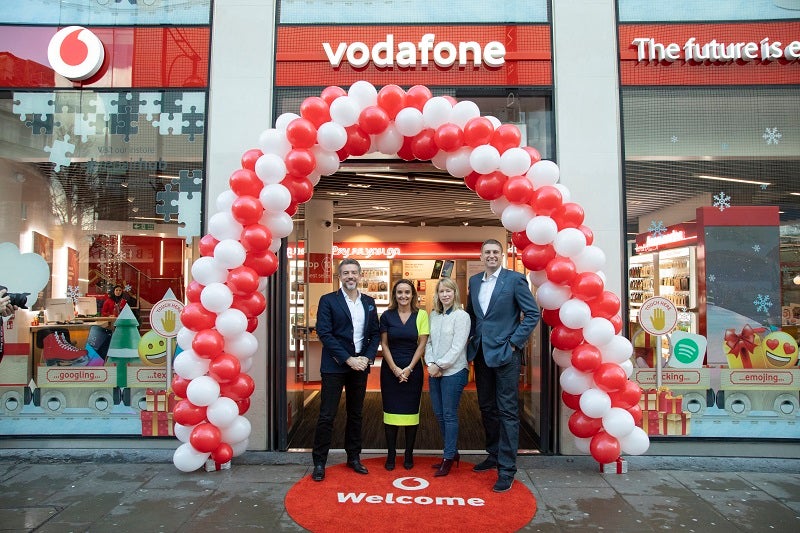 UK telecommunications company Vodafone has announced it will use vacant high street premises to open 24 new retail stores by the end of this year.
The new stores are a part of Vodafone's franchise programme and ongoing investments in its retail business. Vodafone said it will offer local entrepreneurs the chance to manage the new stores from day one and earn commission under its franchise operation.
At the new stores, customers will be able to test out a range of new services, such as Vodafone Together.  Vodafone has already opened the first two stores in Morecambe, Lancashire and St Austell, Cornwall this month.
Vodafone's retail outlets attract more than 20 million visits per year, with the company stating that its stores account for the majority of its sales and that 70% of its pay monthly mobile sales derive from its retail outlets. More than 50 stores have been added to Vodafone's franchise programme this year bringing the total to over a third of its 400 existing outlets.
Vodafone UK chief executive officer Nick Jeffery said: "As a business with its roots in the UK, we are keen to do what we can to help local communities, whether that is giving local entrepreneurs the opportunity to be their own boss of a retail store or extending our network to remote areas.
"New services have helped us become the fastest-growing home broadband provider this year and attract thousands of new mobile customers every week. With this momentum, we are looking to extend our high street presence so that we can provide face-to-face advice and support to even more customers."
UK high street regeneration
The UK high street has been hit with an on-going series of store closures, Company Voluntary Arrangements, declining footfall and unstable sales. This had led to many UK retailers calling on the government to help regenerate the UK high street.
Last month, Labour Party leader Jeremy Corbyn announced the Party's radical plan to revive the struggling UK high street by enabling councils to reopen abandoned shops by giving them to start-ups, community projects and co-operative businesses.
Earlier this year, the government announced the UK's historic high streets are to benefit from a £62m investment to regenerate heritage buildings into modern offices, housing and creative spaces.
The investment is a part of the government's ongoing efforts to help the UK high street adjust to changing consumer habits, such as the shift towards online and social media shopping.