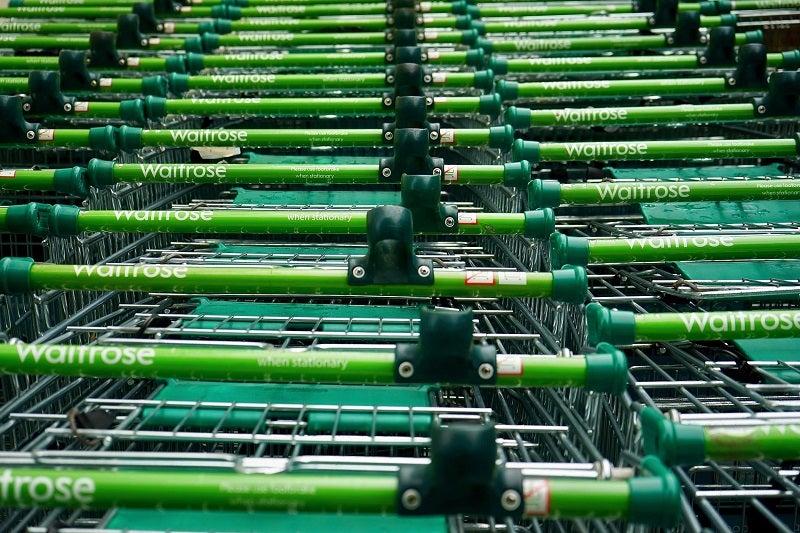 UK supermarket chain Waitrose & Partners has announced it plans to triple the size of its online grocery operation to a £1bn business over the next three years.
Waitrose has partnered with Today Development Partners (TDP) for the expansion, which will be overseen by TDP's co-founder and CEO Jonathan Faiman and TDP's chief business officer and former Google X chief business officer Mo Gawdat. The move comes three months after the partnership termination of Waitrose and Ocado. Faiman was also a co-founder of Ocado.
The supermarket chain said the move would accelerate the development of Waitrose.com through a significant increase in capacity and automation and will see a rapid step-change in Waitrose.com's online and digital capabilities.
TDP and Waitrose.com will work together to develop three automated Customer Fulfilment Centres (CFCs) and use innovative technologies to enhance the online customer experience.
Waitrose & Partners managing director Rob Collins said: "Waitrose.com is a popular and efficient home delivery service that is already growing strongly ahead of the market.  The plans announced today represent a clear commitment to achieve rapid step-change in Waitrose.com's capacity and capability as we build a modern, well-invested digital business that is fit for the future.
"The development of our new CFCs will triple our delivery capacity, bringing our well-loved service and delicious food to more customers across the UK and setting Waitrose.com on the path to becoming a £1 billion turnover business."
Waitrose retail director Ben Stimson has been appointed to the new role of digital director and will head the online division of the expansion. Stimson will direct the capacity and sales growth of Waitrose.com, and manage the partnership with TDP.
Faiman said: "I am more excited about this new venture than anything I've done in my career. I am delighted and privileged to be back within the John Lewis Partnership family and we will deliver for Waitrose.com customers the world's best digital home delivery service."
Gawdat said: "What we're aiming to build is the kind of platform that touches everyone's life. With the advancement in technology and with Waitrose.com as our partner, we aim to make the experience of using this technology a great experience for the customer."
Analysts urge Waitrose to rely on brand reputation to succeed in online grocery expansion
GlobalData retail analyst Thomas Brereton said: "Waitrose's new partnership with TDP will provide it with the capacity needed to compete in an increasingly competitive online food & grocery market, potentially doubling its share of the market to 5% by 2022 – a resilient move in the face of the termination of its supply deal with Ocado next September. This appears a shrewd strategy, with GlobalData forecasting the online food market to grow 29.1% to £19bn by 2022 – significantly faster than the 8.8% growth of the whole market over the same period.
"But although the promise from new partners TDP to build three CFCs using 'state-of-the-art technology' puts Waitrose on a more even keel with Ocado, with respect to logistics and capacity, it will take an equal effort to widen its customer base to achieve such an ambitious target. Ocado has a significantly more established online presence, with its share of the online food & grocery market expected to reach 10.7% during 2019 – fourth behind Tesco, ASDA and Sainsbury's.
"For Waitrose to succeed, it will need to rely on brand loyalty and the associated quality to ensure that it lures as many customers as possible from Ocado when the existing supply deal ends in 2019, and must ensure that it has established unique product ranges to encourage current Ocado shoppers to follow the Waitrose brand rather than accept the changes to M&S products."