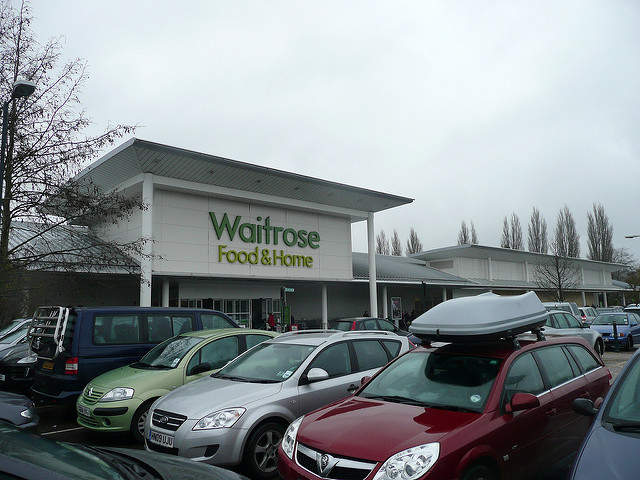 Waitrose is trialing evening yoga classes in three of its shops in a strategy to encourage health conscious customers through its doors.
After a drop in market share of 0.1% revealed by Kantar Worldpanel, Waitrose is trying to attract more shoppers. The supermarket is targeting customers who tend to prefer to spend their money on experiences rather than products and are looking for ways to improve their health.
According to Moira Howie, Nutritional Manager at Waitrose the 'overall well-being is increasingly important' to their customers who can now 'relax and enjoy the benefits of yoga in selected Waitrose stores while meeting new people.'
The supermarket will charge £7 per session or £35 for six sessions. The classes will be suitable for all levels–from beginners to advanced–and will be run by qualified instructors. The classes can be booked online on the retailer's website.
Classes will take place in private rooms or cafés on site that will be closed to shoppers to ensure the classes are shielded from view.
The trial will start on 12 February with shops in Basingstoke and Newbury hosting their first yoga sessions, followed by a shop in Banbury, which opened last month, on 19 February.
Once the trial finishes, Waitrose will review whether to introduce the evening yoga classes across its network of 353 shops.
Nick Huismans, Associate Director at Newton, said: "The increased popularity of online shopping, combined with more people doing smaller shopping trips at local stores has reduced footfall in larger stores. Retailers are struggling to fill the space. There have been many attempts to use vacant space in an innovative way in order to combat this. An example of how retailers can utilise floor space whilst enticing customers instore is Decathlon branches opening in Asda stores. Crucially, the key to success is ensuring retailers base their innovation on insight into what customers really want as opposed to "gut feel".
He added: "The big grocery players are working out how to provide a breadth of experiences to customers and by offering additional services instore, retailers are utilising consumers' appetite for convenience. The majority have already recognised that the first to do this through exploiting their real estate will see their market share grow as a result. It will be interesting to see if this proves a success for Waitrose, especially considering a previous attempt by Tesco proved unsuccessful, but this does certainly offer something unique above the other grocery retailers."
Waitrose is currently trialling a personal nutritionist service in its Canary Wharf and Kingston shops. The nutritionist services are designed to provide customers with dietary advice tailored specifically to their individual needs. Customers can book a personal consultation with a nutritionist and receive personalised diet and lifestyle as well as a starter pack of healthy Waitrose food and recipes for £95.
The supermarket also recently unveiled its Good Health label, which features on hundreds of nutritious food and drink products to make it easier for shoppers to make healthier choices.