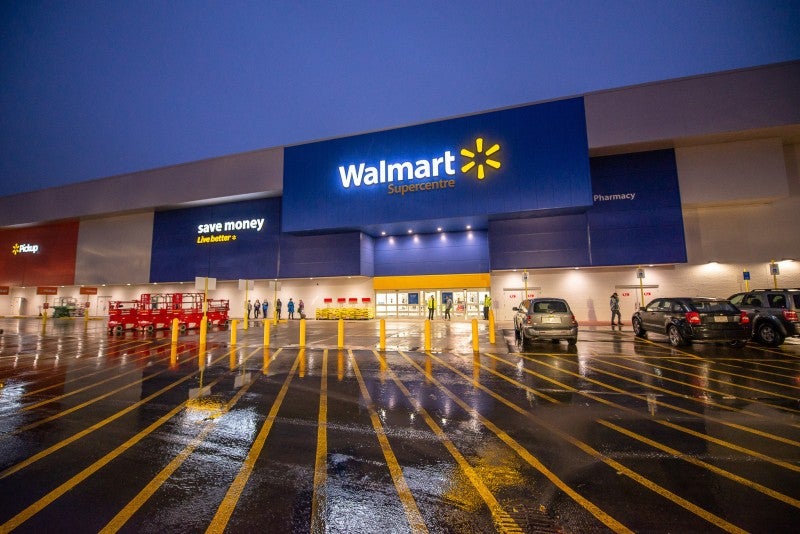 The Canadian arm of multinational retail giant Walmart has opened a supercentre in Edmonton, Alberta.
Located at Edmonton's Kingsway Mall, the supercentre covers 149,000ft², making it more than a third larger than the retailer's previous location.
The store is Walmart Canada's first new store in Alberta since 2015 and replaces the Edmonton Westmount store with a fresh food assortment.
The Edmonton Kingsway Walmart Supercentre houses a fresh assortment of groceries, including Canadian produce, beef, chicken, pork and seafood.
It also offers a bakery, general merchandise and convenience services at Walmart prices.
The store features an international food section offering Asian, Indian, Middle Eastern, Italian and Portuguese foods, as well as a dedicated international frozen food section.
In addition, it provides Walmart Grocery Pickup and Walmart Grocery Delivery services, Walmart Pharmacy and other sustainable features, including a transcritical carbon dioxide refrigeration system and advanced building automation system.
Walmart Canada operation vice-president Derreck Cuschieri said: "We are bringing the best of Walmart Canada to Kingsway Mall.
"This new location has more space, more products, more services and more options for our customers. Kingsway's close proximity to downtown Edmonton will help more people save money so they can live better.
"We're proud to be investing for growth in Edmonton while creating jobs for the community."
The Edmonton Kingsway Supercentre employs roughly 220 associates, around 120 of whom were transferred from the Westmount store.
Walmart Canada invested more than C$10m ($7.2m) in the new store, which will create more than 100 jobs.
The supercentre comes a month after the retailer announced C$1bn in infrastructure investments this year.
The company said these investments are part of its strategy to optimise its online and in-store shopping experiences.
Earlier this week, Walmart introduced Walmart Creator, a platform designed specifically to benefit content creators.