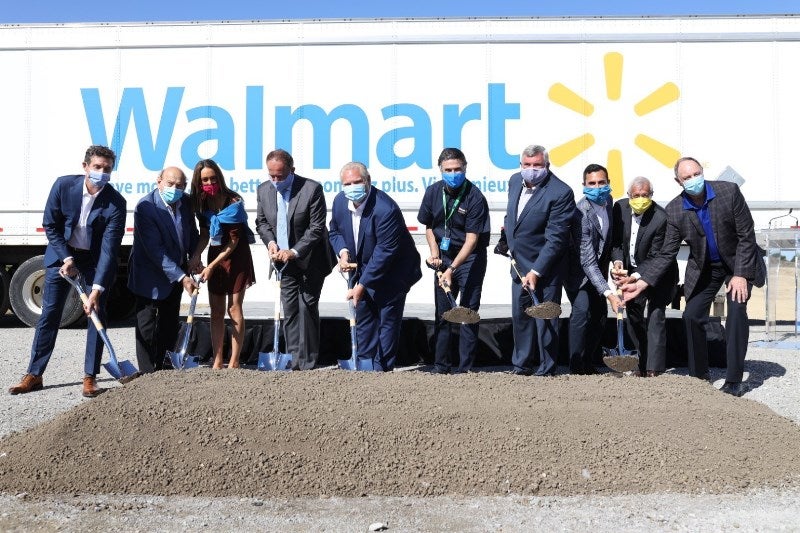 Walmart's Canadian portfolio Walmart Canada and real estate development company Condor Properties has commenced construction on a new distribution centre in Vaughan, Ontario.
The 550,000ft2 distribution centre will be situated at 11110 Jane Street, expected to be operational in 2024.
When completed, it will handle general merchandise and food products.
The facility could generate hundreds of construction jobs in Vaughan locality.
Walmart Canada president and CEO Horacio Barbeito said: "This is a very exciting time for Walmart Canada and our customers across the country.
"Our new distribution centre is going to be a world-class facility, which will help us grow and make our business better and simpler for our customers.
"These are challenging times for everyone, but we are investing for growth because we believe in Ontario and Canada's future and are proud to do business in this great country."
The company is also constructing a 300,000ft2 distribution centre in Surrey, British Columbia.
In addition, Walmart is renovating an existing distribution centre in Cornwall, Ontario.
Last month, Walmart Canadian's portfolio decided to invest C$3.5bn ($2.5bn) in the next five years, to enhance growth and streamline the online and in-store shopping experience for Walmart's customers.
Walmart Canada operates a chain of more than 400 stores nationwide and employs more than 90,000 associates.