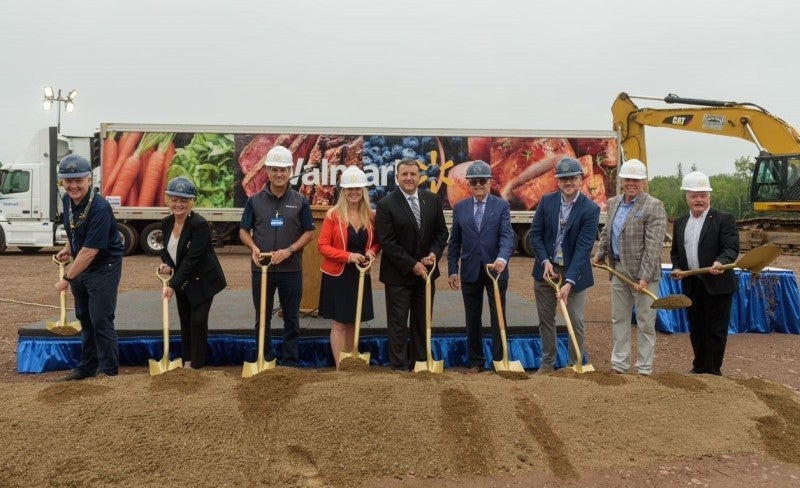 Walmart Canada has commenced construction for a new distribution centre (DC) in Moncton, New Brunswick, marking its first DC in Atlantic Canada.
Located at 135 Frenette Ave, the 223,000ft² facility will occupy nearly 19 acres of land and is expected to open late next year.
The new DC will deliver fresh and frozen groceries to 43 Walmart stores in Atlantic Canada.
Walmart Canada president and CEO Horacio Barbeito said: "We are thrilled to be making investments for growth in New Brunswick because we believe there's a bright future for Walmart Canada in Atlantic Canada.
"This is an exciting time at Walmart Canada as our new distribution centre will be a game-changer for our customers, associates and suppliers in Atlantic Canada. We're proud to work with local contractors and suppliers to develop a world-class supply chain that puts our customers first while protecting the planet."
The project will generate more than 200 jobs in Moncton and surrounding communities, which includes over 100 roles inside the distribution centre.
Walmart Canada invests more than $43m (C$56m) for the development.
It is part of the larger $2.7bn (C$3.5bn) investment across its business over five years.
The DC will support the company's sustainability efforts by reducing long-haul truck deliveries.
Moncton Mayor Dawn Arnold said: "This is another great addition that will bring jobs to the City and contribute to the three-year streak of record-breaking land sales and development for Moncton Industrial Development."
In March 2021, Walmart Canada announced plans to invest more than C$500m ($400.06m) this year to refurbish and refresh its stores in the country.