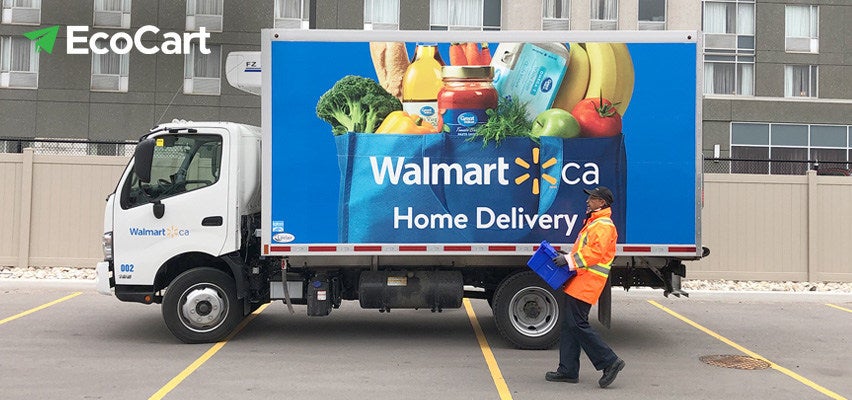 Walmart Canada has begun providing carbon-neutral last-mile deliveries as part of its sustainability efforts.
The programme is funded by Walmart and will eliminate an estimated 25,000t of carbon dioxide (CO₂) in its first 12 months of implementation.
Through the initiative, Walmart aims to expedite its commitment to become emission-free by 2040 without using offsets for Scope One and Two emissions.
Walmart Canada e-commerce SVP Laurent Duray said: "Funding carbon offsets for last-mile delivery in our e-commerce operations is an opportunity for Walmart to make an impact today as we work towards becoming a regenerative company and eliminating emissions across our business.
"Minimising the environmental impact of the last mile has been top of mind as customer behaviour has shifted towards increased reliance on our fast, easy and convenient delivery options for grocery and online orders."
Walmart has also contracted sustainability technology company EcoCart to calculate and validate last-mile emissions, as well as source and inspect the company's high-quality carbon offset projects.
EcoCart will also provide impact and emissions reports on a quarterly basis.
EcoCart chief operating officer Peter Twomey said: "It's so exciting to see industry leaders like Walmart work toward a more sustainable future that benefits everyone.
"By funding offsets on behalf of their customers for last-mile delivery, Walmart is making a positive impact on our collective efforts to regenerate the environment."
Walmart claims that the programme makes it the first major Canadian retailer to provide carbon-neutral last-mile deliveries.
The business, which operates more than 400 stores across the country, is committed to powering all its fleet using renewable sources by 2028.
Last March, Walmart announced plans to invest more than C$500m ($400.06m) this year to refurbish and refresh its stores in Canada.
The company will use the investment to upgrade more than 60% of its stores across the country, creating more than 2,000 construction jobs in the process.