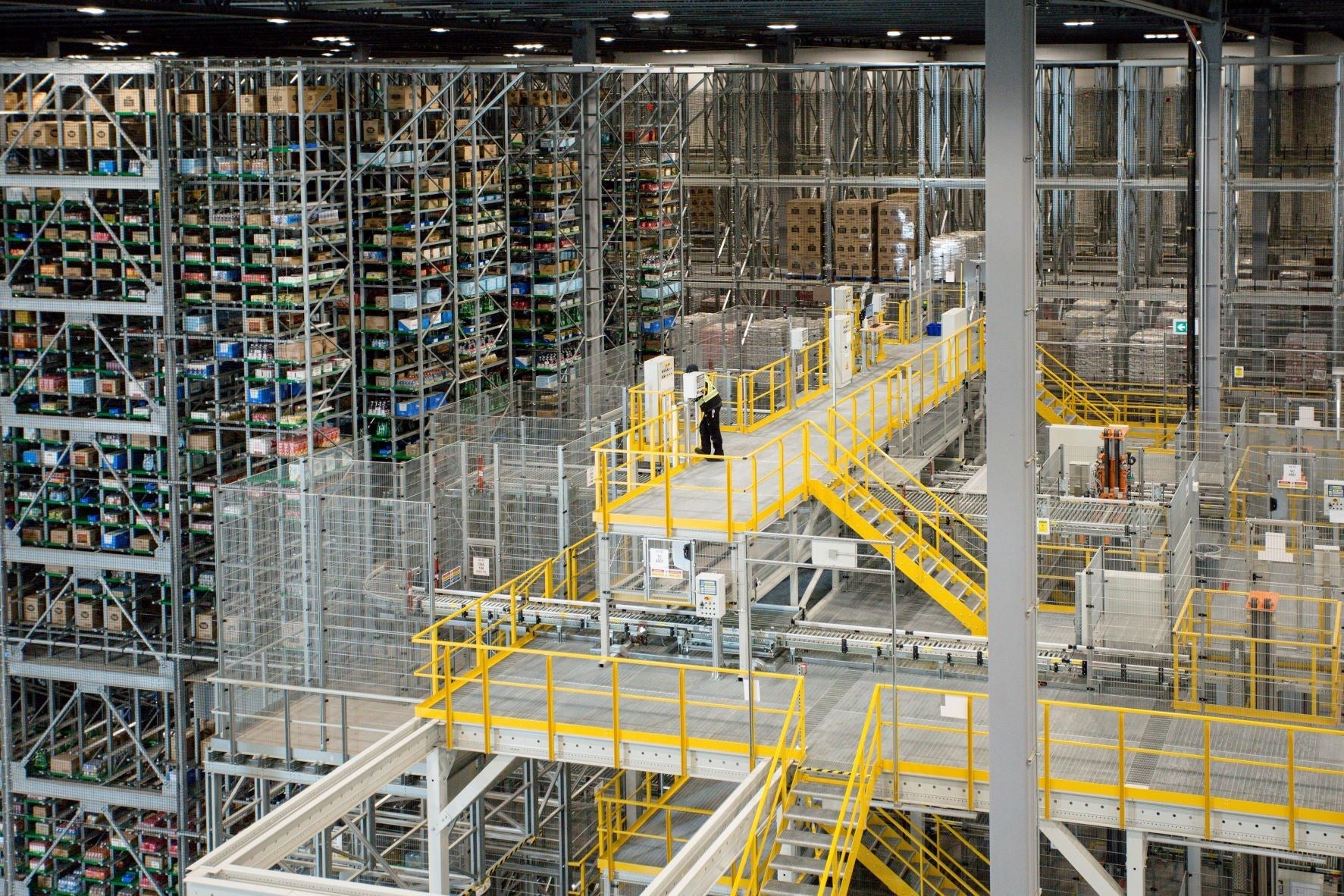 The Canadian branch of multinational retailer Walmart has opened an advanced grocery distribution centre in Surrey, British Columbia.
Equipped with up-to-date technology, the 300,000ft² facility is designed to process 150,000 orders a day, which will then be delivered to 45 Walmart stores in British Columbia.
The $175m facility will provide pantry items, fresh and frozen grocery goods.
It has generated 300 construction and engineering jobs during its building phase and is expected to create more than 250 jobs once fully operational.
The Surrey Grocery Distribution Centre also will act as the future hub for Walmart's electric fleet, including semi-trucks and a fully electric yard truck fleet.
To improve its sustainability, the distribution centre uses LED lighting and intelligent controls, which can reduce its energy consumption by 70%.
Walmart Canada president and CEO Horacio Barbeito said: "We're incredibly proud of our new sustainability-focused and technology-enabled distribution centre in Surrey.
"Facilities like this one are an investment in the community, our associates and customers and allow our suppliers to get their products into the hands of Canadians across the country even faster.
"We continue to strengthen our world-class supply chain to ensure Canadians have access to the products they need in a way that's fast, efficient and minimises our impact on the environment so that they can live better."
The Surrey Grocery Distribution Centre is part of Walmart Canada's $3.5bn investment to drive its growth and expedite the movement of its products across its supply chain in Canada.
It will reduce the company's carbon footprint by allowing it to make fewer long-haul trips from Alberta.
Last month, Walmart Canada started providing carbon-neutral last-mile deliveries as part of its sustainability efforts.
The programme is expected to eliminate around 25,000t of carbon dioxide (CO₂) in its first 12 months of implementation.