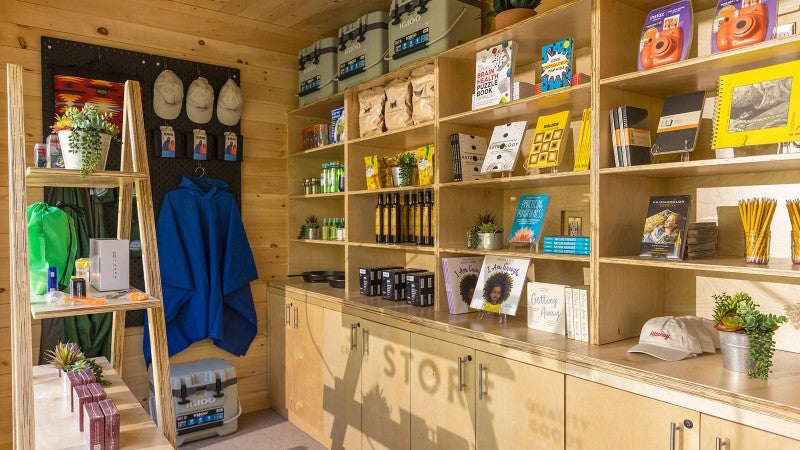 US-based retail giant Walmart has partnered with health and wellness hospitality company Getaway to launch a 'mini-retail experience' for visitors who wish to spend some time in nature.
The General Store by Walmart format will be opened at select Getaway Outposts and offer seasonal items sourced from Walmart and curated by outdoor experts at Getaway.
These will include hiking gear, leisure activities and equipment such as FujiFilm cameras, Lodge Cast Iron Skillets, and Pendleton Outdoor Blankets.
In addition, General Store by Walmart will house goods from small businesses within the community, expanding the partners' efforts to support local communities.
Customers can also purchase items offered at the store on Walmart.com via a Getaway shopping page.
The first store will be located at Getaway Hill Country in Wimberley, Texas. It is scheduled to open next month.
The partners plan to open more stores in Connecticut, California, New York and Missouri.
Walmart US brand marketing vice-president Casey Schlaybaugh said: "Walmart's partnership with Getaway furthers our mission to help people live better no matter where they are.
"We are going beyond just saving people money by enabling guests to maximise Getaway's experience and empowering them to spend more quality time with those who matter most."
The partnership has made Walmart the first official retail partner for Getaway.
Guests who visit the stores during the next six months will get Welcome Kits that include ingredients for s'mores, a popular snack item among campers.
In addition, guests visiting any outpost over the next 12 months will receive a complementary Walmart+ trial.
Earlier this month, Walmart signed a major electric delivery vehicle deal with US-based automotive start-up Canoo to expand its last-mile delivery fleet.
The retailer will buy 4,500 Lifestyle Delivery Vehicles (LDVs) from Canoo, with the option for up to 10,000 units of LDVs.