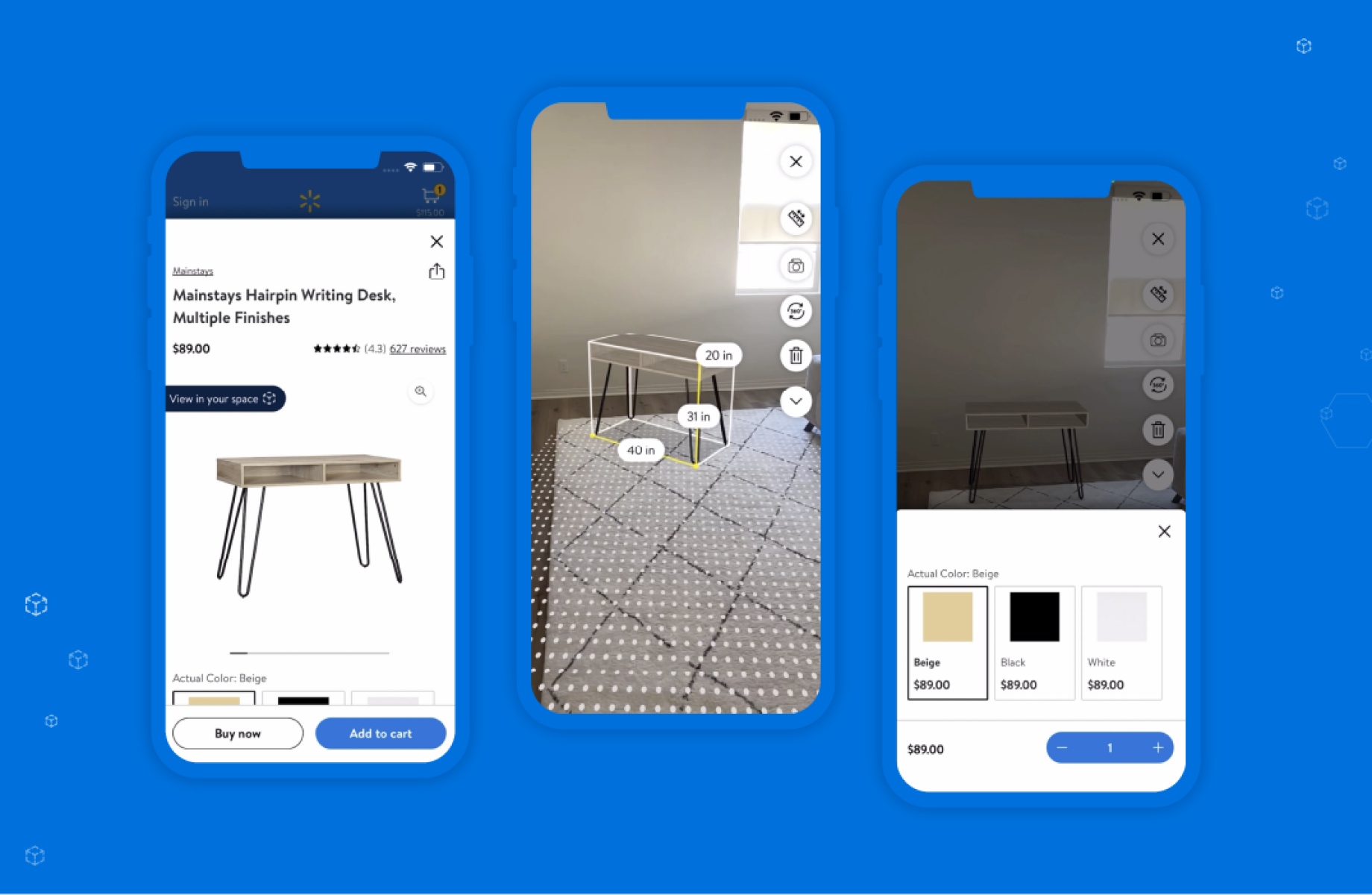 US-based retail giant Walmart has announced two augmented reality (AR) features for its mobile app that aim to improve its shopping experience. 
The first feature will enable customers to view furniture and home décor items digitally from Walmart's mobile site.
The retailer will initially offer the AR experience for 300 furniture and home décor items, with plans to expand the service to back-to-college items in the coming months.
Items available for AR will be marked with a 'View in Your Space' banner.
The feature will enable customers to view AR-enabled items in their spaces before finalising their purchases.
View in Your Space offers haptic feedback to prevent customers from dragging virtual products beyond the boundaries of their rooms, as well as support gesture controls to benefit customers with limited mobility.
Walmart will initially roll out the feature to its iOS app by early next month, with plans to expand it on Android devices and mobile web.
The second AR feature is an in-store utility that will enable customers to receive product information on specific items.
The information can be viewed by pointing the mobile device's camera at Walmart store shelves through the Walmart app.
Products can be filtered based on coupons, rewards, dietary requirements or other personal preferences.
Both features are being developed by Walmart Global Tech, the retailer's technology and business services division.
In a statement, Walmart said: "We believe the closest store to our customers is in their pocket, and we are focused on making that always-on experience as easy, engaging and personalised as possible.
"All of these AR-powered features are helping us deliver fast, engaging and personalised experiences that take the work out of shopping and underscore our commitment to using technology to save customers time and money."
Earlier this month, Walmart invited UK sellers to join its flagship US online marketplace.