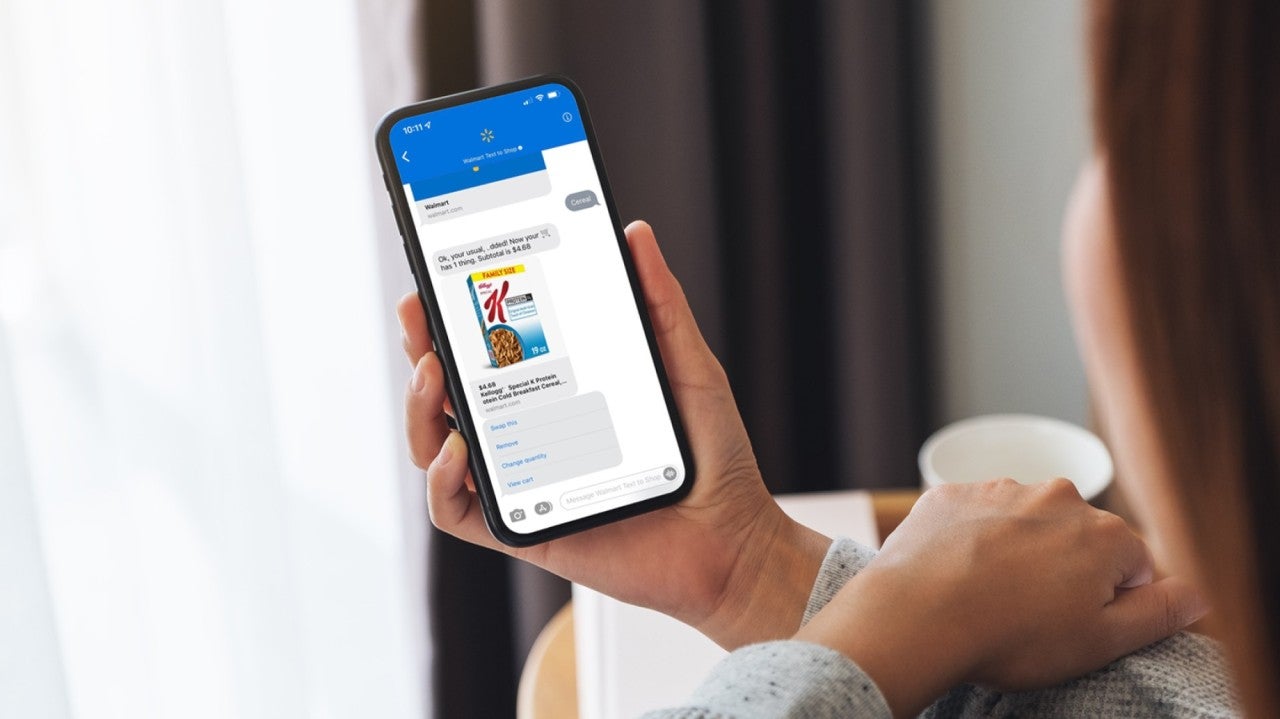 US-based retail giant Walmart has introduced Text to Shop, a mobile app designed to improve the shopping experience for its customers.
The new feature was developed by Walmart's incubator arm, Store No8, in partnership with its Global Tech team.
A beta version of the tool was launched for testing at select markets in October last year.
Customers can use Text to Shop to create in-store shopping lists or shop online for items available on Walmart Pickup & Delivery, before scheduling collection at their nearest supercentre.
In a blog post, Store No8 conversational commerce vice-president Dominique Essig said: "Between balancing your busy schedule, performing at work, managing your household, preparing meals — and ensuring you've got everything you need, when you need it — you've got a lot going on.
"At Walmart, we know that keeping track of your household shopping list is often a mental task you manage as you go about your day.
"That's why Walmart is excited to offer our customers a new and convenient way to shop — by simply texting us."
Walmart designed the Text to Shop by working closely with customers. It is currently available for free on iOS and Android devices.
In September this year, the retailer introduced Be Your Own Model, a virtual try-on tool designed to provide an in-store fitting room experience for online shoppers.
Be Your Own Model uses algorithms and machine learning technology that was originally used to develop more accurate topographic maps.
Walmart said that the new feature enables customers to use their own photos and visualise how clothing will look on them.
In October, Walmart launched Walmart Creator, a platform that connects the retailer with creators directly and gives them access to its products.
Creators who sign up for Walmart Creator can earn revenue and commissions on sales by sharing product links to social platforms or groups of their choice.