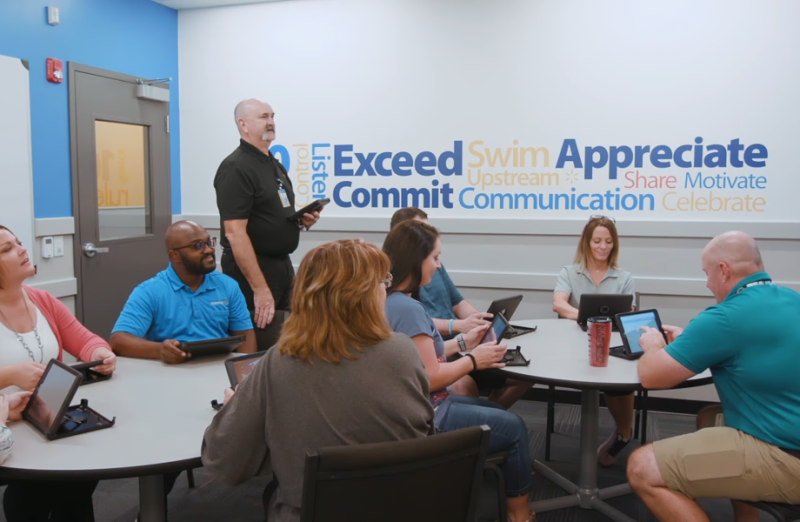 US-based multinational retailer Walmart has announced plans to develop a fulfilment centre in Salt Lake City, Utah, to support its e-commerce operations.
The facility is scheduled to open next year and will cover an area of more than one million square feet.
It will facilitate the delivery of online orders placed on Walmart.com and boost the local economy by generating 450 full-time permanent jobs.
Walmart is currently hiring various full-time roles for the Salt Lake City facility, including general manager, environmental, health and safety operations manager, maintenance manager and human resources manager.
Walmart US Supply Chain Operations senior vice-president Steve Miller said: "Walmart is excited to welcome our first fulfilment centre in Salt Lake City to support our growing e-commerce fulfilment network.
"This new facility is the latest example of Walmart's commitment to offering customers fast shipping on items they need every day, and we look forward to further delivering on that promise with the development of this new, state-of-the-art facility."
The fulfilment centre will be Walmart's first in Salt Lake City and is part of the company's wider efforts to increase its supply chain capacity.
A key part of Walmart's supply chain network, fulfilment centres store products to be collected, packed and shipped to customers directly.
The retailer currently operates three distribution centres and 59 retail stores in Utah, employing more than 20,000 associates across the state.
Walmart operates a total of around 10,500 stores and clubs in 24 countries.
During the third quarter of the fiscal year 2022 (FY22), the retailer's US branch posted an 8% increase in e-commerce sales, up by 87% from two years earlier.
Walmart recently revealed plans to open a 925,000ft² automated fulfilment centre in Lebanon, Tennessee, next year.
The facility will be the company's first fulfilment centre in Tennessee and is expected to generate up to 300 full-time jobs.